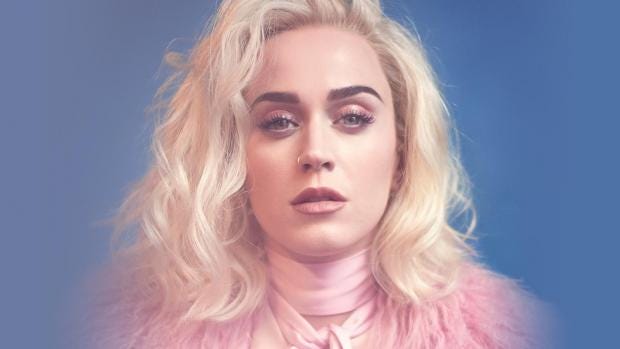 Some of it's heart-wrenching. Some of it's erotic. Some of it's plain weird. Plus Katy Perry's getting vaguely political??? An interesting week all round.
THE BEST:
'Real Death' – Mount Eerie

Death has been a big topic in music since forever. But I can't honestly think of a time a song themed around the topic has hit me like this. Having lost his wife last year to cancer, Phil Elverum of indie folk project Mount Eerie lays his feelings bare on the subject. Whilst previous musicians have tried to make sense of death through metaphors, allegories and morals – Phil does not know how to come to terms with his horrific reality. 'Death is real. It's not for singing about. It's not for making into art', he begins. His feelings are pure and raw, almost painfully and unbearably so. It's some of the most heart-wrenching material ever recorded, but invigoratingly bold. Be wary when hitting play – this is heavy stuff.
'Stendhal Syndrome' - Idles

One man's art is another man's trash. This seems to be the message of the rowdy UK punks' latest single 'Stendhal Syndrome', which sees the band's big bearded bassist dancing around London galleries in front of art exhibits. The song is less about mocking people's tastes, and more about mocking those that do the mocking – or at least that's how I interpret it. You may just think it's a load of 'hot air'.
'Coconuts' – Anna Wise

Is it hot in here? I'm just going to open a window – the steamy combination of Anna Wise's newfound sultry jazz croons and those smoky 808-led synths and sax is giving me palpitations. That's not even including the video, containing all kinds of semi-arty/semi-naughty goings on. This R&b songstress keeps going from strength to strength.
'Cool Your Heart' - Dirty Projectors ft. D∆WN

This instrumental is utterly genre-bending. It even manages to turn slightly samba at one point. The pair's vocals perfectly play off one another, even if the beat feels like it shouldn't be sung over.
'Grizzle' – Strange U

High Focus Records are known for embracing the weird side of UK rap, but Strange U really takes the prize. Over an avant-garde beat of gristly synths and clunking percussion, he raps about having the elephant man's skeleton in his backpack (whaat?) and preferring lasers to trainers. It's brilliantly bonkers.
THE WORST:
'Chained To The Rhythm' – Katy Perry

'Come on, turn it up, keep it on repeat/ Stumbling around like a wasted zombie'. Sonically, it's nice, but that chorus is horrible. It's clunkily phrased, doesn't rhyme and tries to make some audacious wake-up-sheeple statement that just doesn't seem convincing coming out of Katy Perry's cherry chapstick lips.