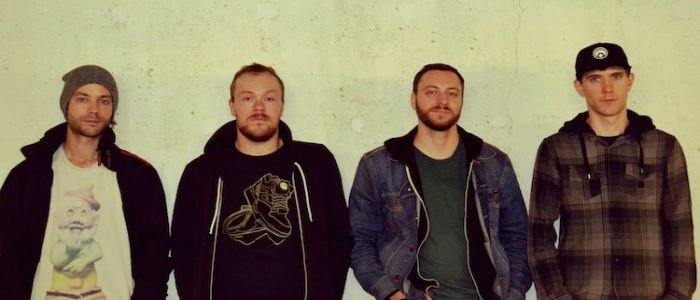 This week I decided to take a break from the popular hits circulating the web and focus solely on the ton of submissions in my inbox (I've meaning to catch up for a while!). Here are some of the best (and worst) underground tunes that I came across.
'Nearly Alive' – Milk White Throat
The drummer of this Brighton prog metal outfit must be an octopus or a robot (or maybe a robot octopus). The percussion work is absolutely mental - particularly that tumultuous breakdown at the five minute mark! Evoking a sound similar to The Mars Volta but with a more thrashy edge, Milk White Throat deliver an eight minute rock masterpiece that keeps you hooked from start to finish with its multiple transitions. It must take some stamina to play this live! The band's upcoming EP House of Fire is out August 3rd.
'Hazard Lights' – Hollowlove
Spiky synths make way for some breathy crooning followed by some surprise touches of jazzy piano in this seductive and pulsing new synthpop track by Canadian duo Hollowlove. They sound a bit like an updated version of the Pet Shop Boys. There's a longer mix of the track for those that want more, but this concise radio cut makes for more easy listening.
'I Wanna Say To You' – The Molochs
This hazy new track by LA band The Molochs looks and sounds like a 90s Britpop single (with maybe a few Velvet Underground undertones thrown in). But despite the retro feel, there's also something fresh about the snarky lyrics and vaguely psychedelic guitar.
'Soylent Green' – Niki Moss
Portuguese multi-instrumentalist and singer Niki Moss drops this electropop/rock hybrid 'Soylent Green'. It's a mixture of bright synths, chirpy vocals and groovy guitars. If you're looking for something feelgood to bob your head to, this is your jam. I'm also loving the cute animated video.
'In The Fields' – Simon D James
The violins in the opening of this song made me think this was going to be your average village fete folk tune, but it turns out to be a lot more creative than that. There's some creative piano and guitar during the verse that give the track a unique character – it's folk as you've never heard it before.
It's time for more terrible scientology rap. This one seems like it was conceived in a boardroom as an attempt to market scientology to young people and the result is a horrifically corny attempt to be hip: 'How about we make a rap video? Young people love their rap! Can we get a token black guy to do some breakdancing?'.