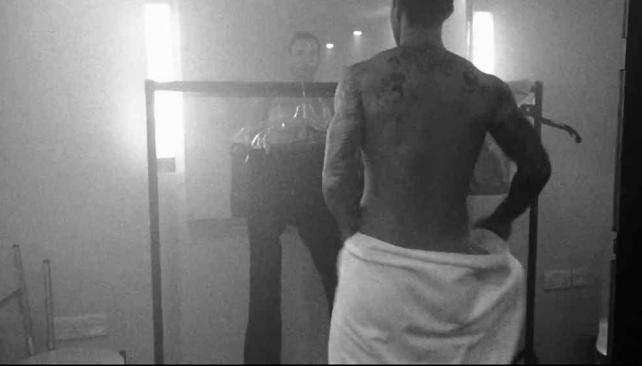 Ed Sheeran goes gangsta, Maroon 5 go club-friendly and Travis Scott goes proggy. What a musical mess this week has been! Fortunately, there have been some diamonds in the rough.
THE BEST:
'Lorry Park' - LA Priest
Quirky digital loops and bright synth vocals come together on this avant-garde electronic instrumental. It sounds like something that was concocted with a lab coat on. To be quite honest, I'm not even sure if LA Priest is human. I tried visiting his official website and ended up in
this confusing alien cyberworld
.
'Lake Como' - Puro Instinct

California dream-pop sister duo, Puro Instinct, combine their hypnotic vocals with detuned ambient synths to give the impression of time slowing down – or at least that's how I perceived it. I'm reminded of that slo-mo drug from the recent Judge Dredd movie. Oh, how I wish that drug existed!
'Lay Back' - Hodgy Beats

Odd Future have apparently broken up, but let's face it – the solo projects have always been far more interesting than anything Odd Future have tried as a collective. Already this year we've had an album from Earl Sweatshirt and Tyler, the Creator. Hodgy Beats may be the next ex-member to drop a project. This aptly-named laid-back new single certainly has me intrigued.
THE WORST:
'Trap Queen' - Ed Sheeran
This isn't an official single per se (thank god), but I'm putting it here anyway. Why do the whitest artists insist on covering the blackest songs? It just comes across as awkward.
Admittedly, there are worse cases
.
'This Summer's Gonna Hurt Like a Motherfucker' - Maroon 5
It's about time a male ass got some attention in the music industry. Maroon 5's latest music video sees Adam Levine baring his buttocks to the world. SEXY STUFF. As for the actual song, well, it's proof Maroon 5 have become a full-blown pop band. The groovy instrumental isn't bad, but lyrically it's about as generic as summer anthems get.
'3500' - Travis Scott ft. Future and 2 Chainz
No trap anthem deserves to be eight minutes long, especially when it contains three of the most generic rap lyricists alive.