He must have taken the wrong staircase. How else did he get all the way up there on top of the CN Tower? Somewhere along the line Drake has got a little lost.
He's seemed a little musically lost recently too. If becoming a trap rapper wasn't hard enough to adjust to, the Toronto rapper also now wants us to think he's Jamaican – composing dancehall-flavoured tracks complete with a patois-tinged accent. It's ironic given this is the same man who brought us the song 'Know Yourself'.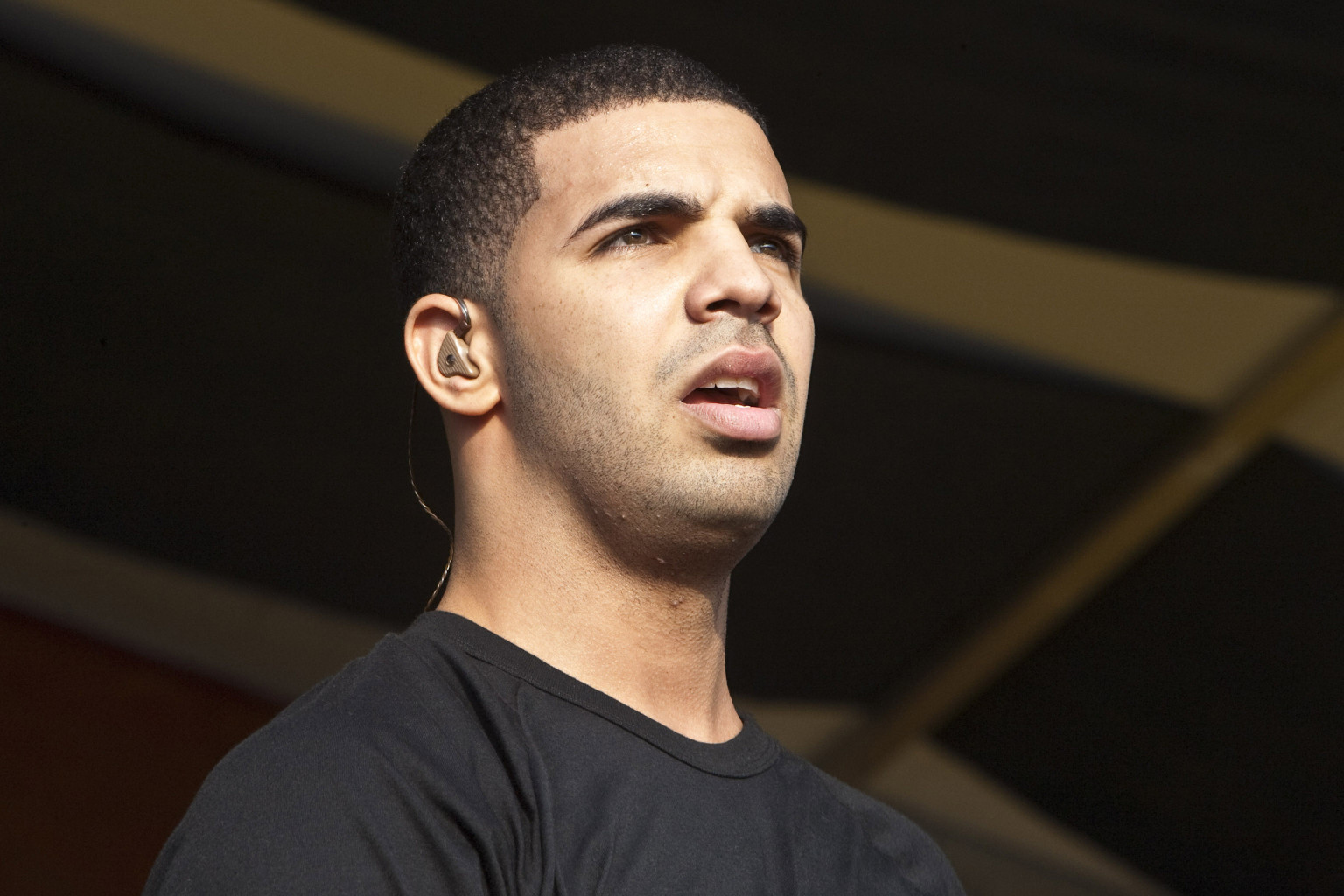 Drake looking lost
That said, Drake's choice to fuddle with genres such as trap rap and dancehall has made him a lot more diverse and exciting than the Craig David impersonator that he started out as. There's something for everyone on Views. There are sensual slowjams for the ladies. There are 808-fuelled bangers for bumpin' in the whip with the bros. There are some boom-bap all-bars no-hooks tracks towards the end for all the hip hop purists out there. There's even a track for all the non-Drake fans -'Summers Over Interlude' in which Drake must have got lost on his way to the recording studio, leaving the producers to have to pull in Majid Al Maskati as a vocal replacement.
Of course, the album might have been a lot more exciting if Drake hadn't tried to shove twenty tracks into it. No album deserves to be twenty track long. Ain't Nobody Got Time For That. Plus, for all the genre-fuddling, Views does feel a bit rushed, most of the songs sounding like they were composed in a day.
Drake's rhyming is frustratingly lazy (in what world do 'arrogance' and 'character' rhyme?) and the wordplay isn't quite up to scratch as it was on
If Youre Reading This It's Too Late (
the line '
Got so many chains call me Chaining Tatum
' proving he's certainly not using any ghostwriters right now). On top of this, the hooks are utterly forgettable and, as much as the beats had me nodding my head, rarely do they have enough variation to keep them interesting for an entire track.
'Got so many chains call me Chaining Tatum'
The bookends are arguably the most solid tracks – epic opener 'Keep the Family Close' and global hit and closer 'Hotline Bling'. The orchestral stabs on the former and the cha-cha-flavoured trap of the latter make up some of the most creative instrumental moments on the record, plus Drake's bars here are on top form, showcasing some time and effort.
Thankfully Drake also still seems to be in touch with his emotions, which has always been his USP after all. His views on Views can often be questionable – he certainly doesn't offer much praise to the opposite sex, instead spending most of the tracks moaning about how women have hurt him. Some of it comes across a bit whiny, but the large bulk of it feels cathartic and refreshing coming out of the mouth of a hip hop artist. 'Redemption' is even quite moving, Drake exploring the source of his trust issues with women, making him a relatable character to all the dudes out there having trouble settling down.
In fact, its moments like these where Drake seemingly embraces the fact that he's lost, which makes him a lot more endearing. It may not make up for the lack of solid songs, but it elevates him above the countless arrogant rappers trying to preach ideals like they've got the whole world sorted. Drake knows that even if he is a household name with millions in the bank, he's still got issues like the rest of us, and he's confident enough to get them out in the open. Maybe he does know himself after all.