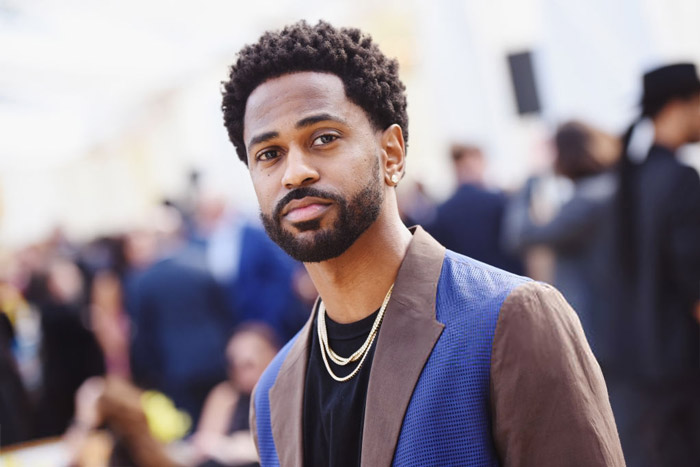 This week, Big Sean drops a new breakup song and The 1975 get serious about climate change.
THE BEST:
'Single Again' – Big Sean ft. Jhene Aiko & Ty Dolla


Breakups suck and Big Sean's had his fair share of them. This new single sees him spilling out his feelings following his latest break up with Jhene Aiko – and rather surprisingly it features guest vocals from Jhene Aiko herself. This makes it both a bold and very mature breakup song from the guy who previously wrote douchey breakup song
'I Don't Fuck With You'
(which he references in the song). The Detroit rapper also released another single
'Overtime'
this week, which is also fire, but I chose not to feature them both. I've always been lukewarm on Big Sean's music and I couldn't possibly put two of his songs in my 'best' tracks of the week. THAT WOULD BE SIMPLY OUTRAGEOUS!
'V. I want to live with conviction, in silence and diction' – WHY?


Why?'s new album is going to be made up of 'movements' – and this is the fifth movement from the album. Just like the previous few tracks we've heard (sorry did I say 'tracks'? I meant 'movements'), it's very experimental, commencing with some detuned woozy trip-hop and then transforming into a gaudily upbeat section about having rock candy, before breaking away into a verse of monotone rapping over a beat that sounds like an amplified holepuncher (read that sentence in one breath). It's all utterly pretentious, but very fun too and I'm looking forward to hearing the other tracks on the album (Alasdair, how many times??? They're not tracks, THEY'RE FUCKING 'MOVEMENTS'!!!)
'I In The Centre of Pride' – Luna Rosa


I do love a good spelling pun. To quote Taylor Swift: 'Spelling is fun!'. But no, really, check out this opening line: 'The 'I' in the centre of 'pride' proves it's a self-centred sin'. That's one of the wittiest opening lines I've heard in a while. On top of that, this track contains some fantastic musicianship. I'm especially loving that part after the first chorus when the band jump back seamlessly into the sped up verse. For a song about selfish pride, it's got some great chemistry.
'Fertilty Filter' – Corey King


New York singer-songwriter Corey King delivers an intriguing mixture of indie, jazz and electronica on his new single 'Fertility Filter'. The closest sound I can compare it to is Young Fathers and even that comparison doesn't seem right. Corey King has an EP scheduled for release later this year titled
A Loveless Sunken Sun
.
'Feel For You' – Bat For Lashes


Indie pop singer Bat For Lashes is releasing an 80s-themed album, and whilst sadly this isn't a cover of Chaka Khan's 'I Feel For You', it's equally fun in its own little way.
There's not much to Natasha Khan's vocals, but the groovy instrumentation is very exciting featuring various splashes of synths, an hypnotic bassline and even some INXS-esque guitars.
THE WORST:
'The 1975' – The 1975


Whilst I agree with the message of this track (if you don't, you're an idiot), this here is not a song. It's a Greta Thunberg speech over some twinkling pianos. Good on the The 1975 for using their platform to help save the world. Now give me some actual music to distract me from humanity's impending doom.