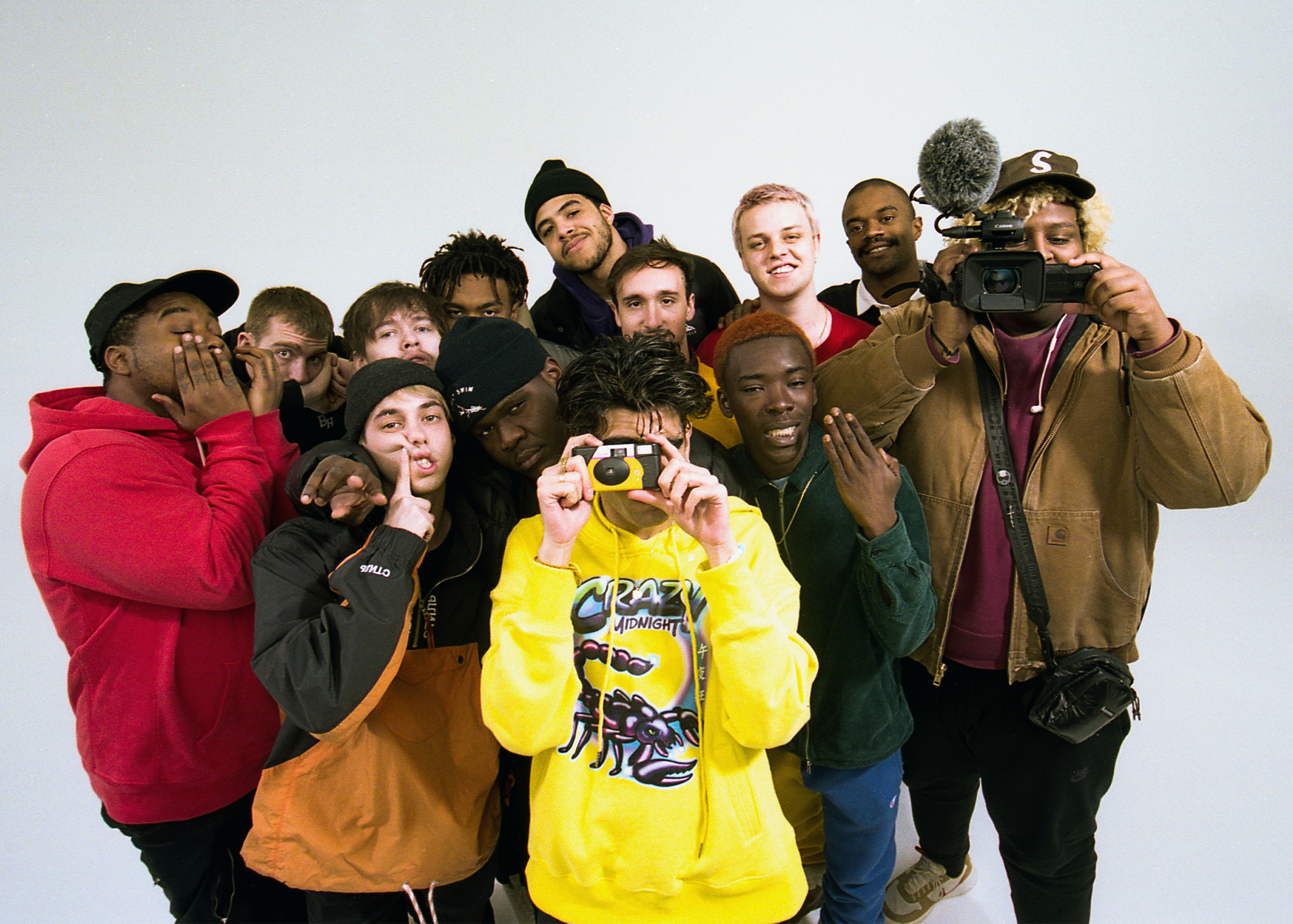 The new BROCKHAMPTON video will make you dizzy.
THE BEST:
'I Been Born Again' – BROCKHAMPTON


The million-member US rap collective Brockhampton is already gearing up to release their
millionth album in three years titled Ginger
(there may have been some slight exaggeration there). This is the first single from that upcoming album and, as always, it's a lot of fun. It sees the group's various members – Bearface, Kevin Abstract, Stinky Pete, Clippy the paperclip, Snorlax and Billy Bob jr (I may have made some of those up) – showing off their distinct rapping styles over an exciting ever-morphing beat. The accompanying video is shot on a rotating camera (I think it's attached to a car wheel), resulting in a cool but dizzying video. I only threw up twice whilst watching it.
'Summer Girl' – Haim


Haim's music has always struck me as fairly wishy-washy, but this is a lot more captivating, partly because of the smoky saxophone, and partly because the guitars remind me of
'Walk on The Wild Side'
(let's hope the Lou Reed estate don't sue). The summery lyrics are undeniably cheery too.
'Love is a Parasite' – Blanck Mass


Blanck Mass seems to be blurring the lines between electronica and extreme metal. The synths are distorted and angry and there's even some screaming at the end. It's the third single we've heard from Blanck Mass's
upcoming album Animated Violence Mild
, which is out August 16
th
.
'Follow Me, Run' – Dan Fresher


Bristol-based artist Dan Fresher has dropped this warm electro-pop song which he self-describes
on his Facebook page
as 'bursting with summer flavour and snotty nosed vibrance'. The smooth vocals give off a Toro Y Moi vibe and I love the flanged synths that sound like they're being played through an electric fan. I took my hayfever tablets this morning, but otherwise I'm sure the summery feels of this track would have left me snotty-nosed.
'July' – blushh


Before I'd even listened to this song, I was already annoyed with this band – why add the unnecessary extra 'h' at the end of 'Blushh' and why wait until the 1st August to release a track called 'July'??? As it turns out, the song is about looking back at a relationship that ended in July, so the timing makes sense. Their grungy sound is also awesome enough that I can forgive the random surplus 'h' in their band name (it's more Google-friendly, I guess).
THE WORST:
'OMG' – Gryffin ft. Carly Rae Jepsen


I don't know what to say about this song because it's so run-of-the-mill. The song title alone has already been used by three other artists this decade that I know of:
Usher
,
Camilla Cabello
and
Snoop Dogg
.