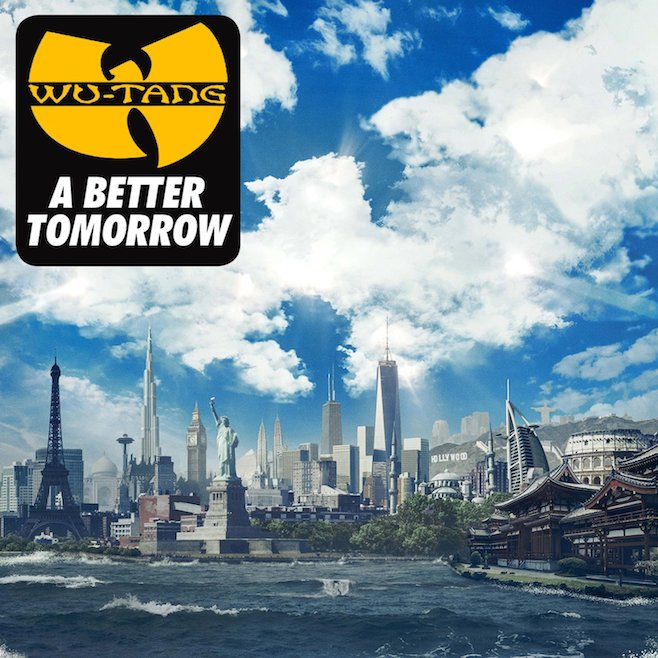 The Wu Tang Clan have turned soft, which is confusing and embarrassing.
Gone are the hyperviolent, drug-addled lyrics of their early
36 Chambers
days. The New York hardcore hip hoppers are now rapping about God, Ebola and the importance of family to the accompaniment of sterile Rick-Rubin produced beats and what sounds like a Disney movie vocal hook on 'Miracle' – an observation
that others seem to share
.
Granted, not all of this album is soppy corniness. There are some diamonds in the rough, namely 'Necklace' which has some great dusty sampling and 'Mistaken Identity' a track about being wrongly accused by the police, set to an epic instrumental with some cool guitars and grooves.
I'm also glad there aren't any trap beats or fashion lyrics on the record. The Wu may have lost their mean side, but they haven't totally traded in their sound. Whilst its nice they've stayed true to their roots, there are a lot better newly-released old-skool flavoured hip hop albums dropping now that you'd be better off giving your time to - the new joint project,
PRhyme, by Royce da 5'9" and DJ Premier
, plus Ghostface's new solo lp,
36 Seasons
, being ones I'd recommend. This nu wu joint is an admirable attempt, but its cringe-worthy as fuck in places and nobody needs that in their lives.
TRACK TASTER: