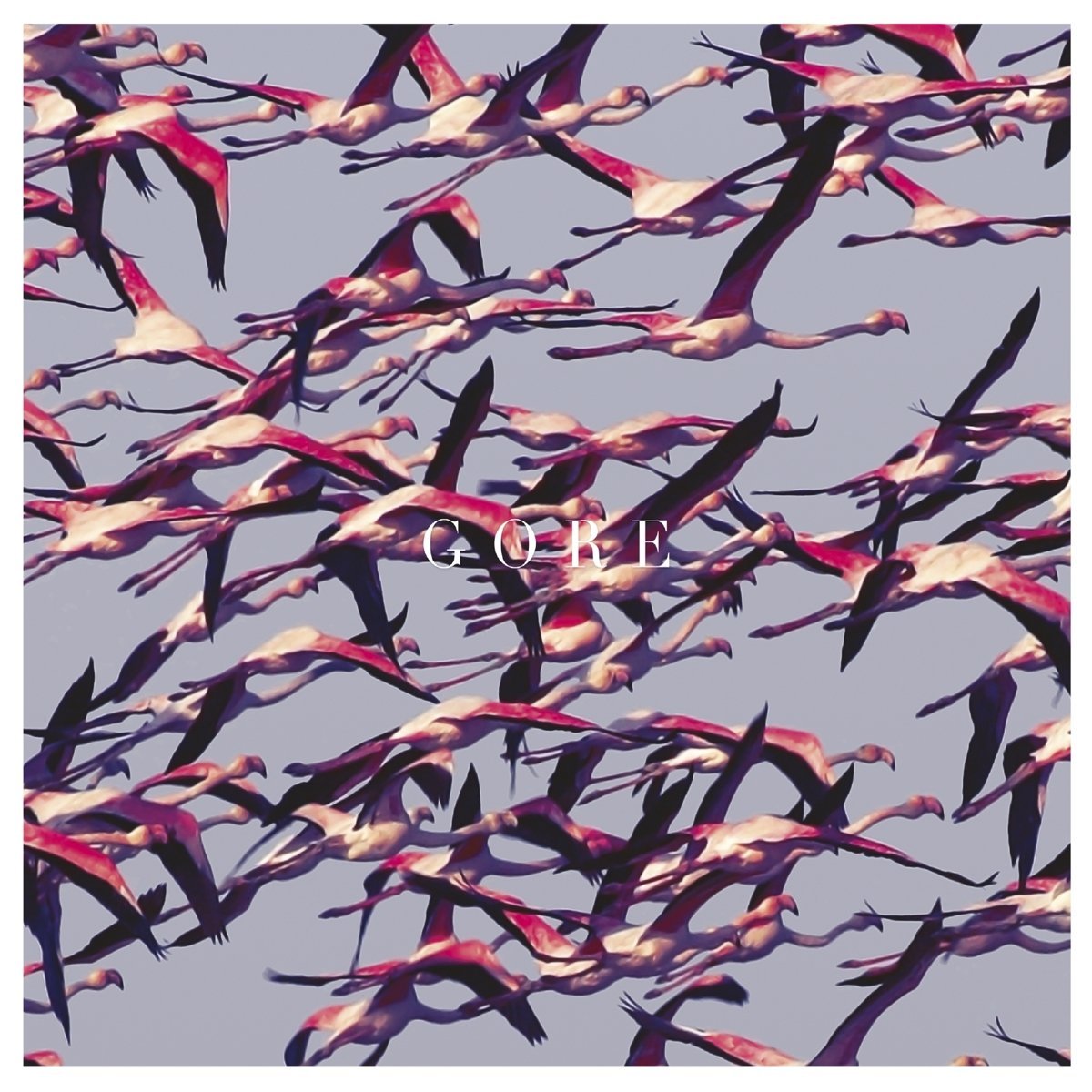 Eight albums in, the American ex-nu-metallers-turned-heady-headbangers are still going strong, now at their prettiest. I mean just look at how gorgeous they all look...
Their music's sounding rather pretty these days too – and by that I don't mean Deftones are turning all cute and cuddly and soft. This record certainly isn't short of heavy moments – sludgy riff-fest 'Doomed User' being a great example, as well as the gradually decelerating breakdown at the end of title track 'Gore' which sees Chino screaming his organs out over ten-ton guitars. Yes, Deftones are still very much a metal band. However, they also aren't afraid to show their sweeter side, Chino offering some of his most impassioned croons to date over guitars that border on ambient.
The mood is a mix of gloom and euphoria, punctuated by brief bouts of anger that serve more to move the listener emotionally than physically. Previous albums such as Diamond Eyes and White Pony have always leant this way, but still contained a couple of dumbed-down mosh anthems in the mix, whereas Gore feels wholly cerebral.
That isn't to say previous hooks like 'Guns! Razors! Knives!' and 'Shove it! Shove it! Shove it!' aren't sorely missed – in their attempt to be more mature the aging axe-wielders do sacrifice catchiness on this record.
However, too often Gore is hypnotic enough that it can pull the listener in without hooks. Like a Greek mythological siren, Chino Moreno's soft voice seduces you into it's icy depths, before swiftly assaulting you with its monstrous side – his inhaled screams proving to be just as unique in tone as his delicate singing.
A sense of simplicity also makes up for their lack of singalong moments. Whilst they do dabble in the odd time signatures here and there, Deftones avoid self-indulgent complexity. In fact they rarely use their talents to show off, avoiding flashy guitar solos and hyperspeed drumming. They treat metal like an art rather than a sport.
And there you have it: Gore – a visceral mingling of brain, muscle and heart that's bloody beautiful. I thought I'd be over Deftones by now but no, like the Simpsons and GTA, they're a product of the nineties that continues to soldier on and win me over.