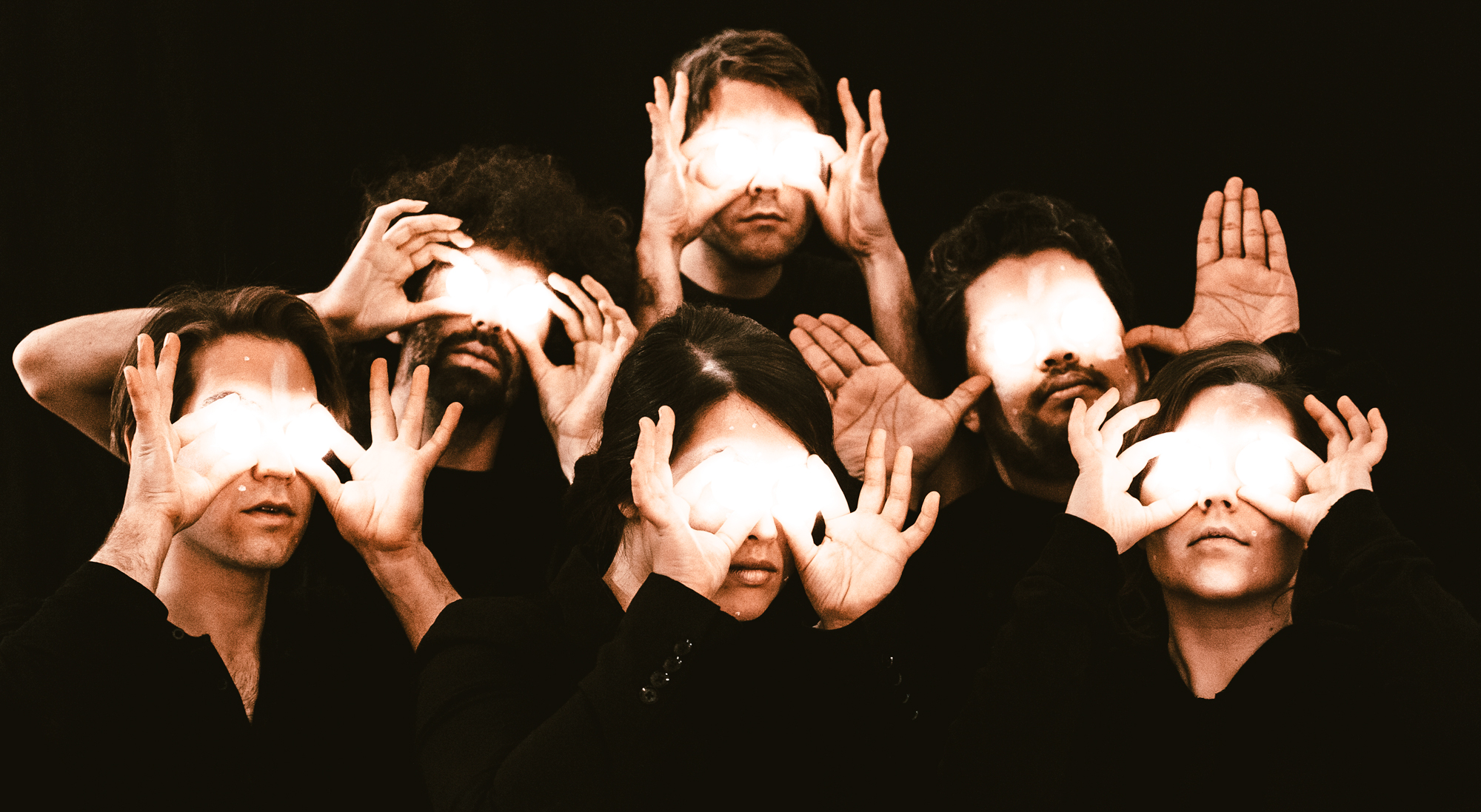 The threat of nuclear war is in the air. My Easter eggs are almost finished. At least we have music to fall back on. And yes, the Kendrick Lamar review is coming.
THE BEST:
'Land Animal' – Bent Knee
If these Boston art rockers didn't sound bombastic I'd be worried. 'Land Animal' switches between jazzy, proggy and theatrical, all the while remaining utterly over the top. It rises and falls like an acrobat, changing pace and direction fervently. And just when you think you're prepared for anything, the group chuck in some electronic ambience to show that they can do hypnosis on top of their other circus tricks. I loved their album
Shiny Eyed Babies
– will their new record be as bonkers?
'Misery Porn' – Pool Art
Mmmm, MY FAVOURITE TYPE OF PORN. According to the noise rockers themselves, the title is influenced by gritty TV shows such as
The Leftovers
and movies such as
The Lobster
that have been described as 'misery porn' by critics due to being so relentless in their portrayal of human suffering. It suits Pool art, who have
proven on previous tracks that they're a lugubrious bunch
. Yes, this may certainly be their most uptempo track to date (the percussion is nuts), but the cavernous reverb and dingy distortion remind us that Pool Art aren't about to turn to bubblegum pop any time soon.
'MDMA' - MUX

Mmmm, MY FAVOURITE PRESCRIPTION DRUG. The opening vocals and bright guitars had me expecting Alt-J-esque indie, but then the gurgling synth bass erupted from nowhere and completely threw my musical compass into disarray. Several progressions after and I had no clue what I was listening to anymore (all I can tell you is that I enjoyed it). I'm not sure where a band like MUX fits in – at an alt rock bar or a rave tent? I guess it's the fact that they don't fit in that makes them so exciting. Put your pills away and let these London lads be your serotonin rush.
'Sinner' – Philip Morgan Lewis

Consisting of just vocals and drums (with the odd squeal of dirty guitar here and there), this bluesy anthem feels mighty in spite of its minimalism. The way it's chanted has an almost gospel feel to it. But whilst its sonic roots may be from a century ago, the production is ultra-modern allowing every sound perfect space to breathe.
'100 Shots' – Young Dolph
'
How the fuck you miss a whole hundred shots!
' I wouldn't ordinarily call myself a Young Dolph fan, but when someone
shoots your car with a hundred bullets
and you come out unscathed and respond with a mean track like this, you earn my respect. Plus, that beat is the teaser of all beats. When the bass finally dropped after two and a half minutes I felt like I'd finally released a sneeze that wouldn't come out.
THE WORST:
'Good Goodbye' – Linkin Park ft. Pusha T and Stormzy
You'd think Pusha T and Stormzy might be able to elevate this beyond generic club pop. But at this point, Linkin Park are such masters of mediocrity that they could invite anyone to feature on this track and it would still be a snoozefest.