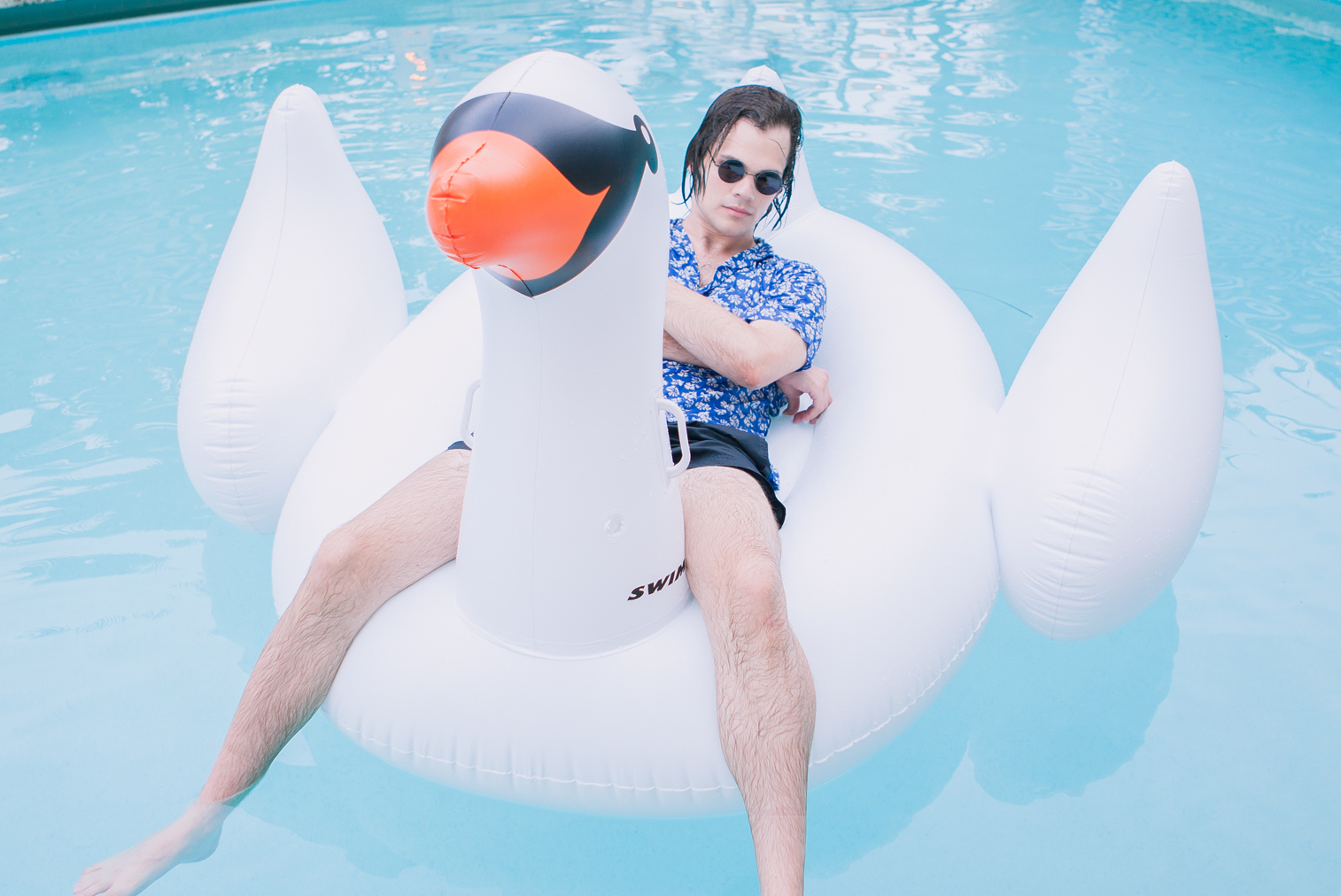 'Body Move' – Totally Enormous Extinct Dinosaurs
I first discovered Totally Enormous Extinct Dinosaurs a month ago and assumed it was a band. It's actually the solo project of Orlando Higginbottom (I'm no sure which I love more – his stage name or his real name). Whilst previous single 'Don't You Forget About Me' was a Tame Impala-esque slowburner, this new single 'Body Move' is a garish house banger. Long-time TEED fans claim it's more similar to his original work – I wouldn't know considering I haven't heard any of it. Personally, I think it's just as exciting as his slower material, offering a creative mix of stomping percussion and hazy vocals.
Vaporwave producer George Clanton is back with another album (which he's described as a 'vaporwave opera'). This lead single 'Slide' is pure 90s nostalgia, but through a distorted filter – the same warped filter that helped make his album 100% Electronica feel so unique. I particularly like the dreamy synth passage towards the back end and the rave beat that follows.
The quality of music videos in UK hip hop is now enough to rival the quality found across the pond. Just check out these new cinematic visuals from enigmatic rapper Dabbla as an example, which sees the musician befriending a robot that has crash-landed in the Nevada desert. The song itself it also well-produced, featuring a crazy trap beat and some crisp kooky bars from Dabbla.
'Clear Skies' – Dream Phases
LA bedroom artist Dream Phases delivers this psychedelic Beatles-esque track 'Clear Skies'. I'm not sure whether its calming or unsettling – whilst the reverb-soaked vocals have a happy trippy vibe, the shrill and otherworldly guitars provide an almost unsettling vibe.
'Evil Empowered' - Soulfly
Soulfly's breed of metal has always relied on being simple but effective. This latest single is a speaker-busting assault of chugging riffs and fist-pumping chants. Max's vocals seem to be a little strained (it's no surprise considering he's spent the last three decades screaming his lungs out) but I can still feel the ferocity and conviction behind them. All in all, this track makes me want to punch someone – which always a sign of a good metal song.
'When The Curtain Falls' - Greta Van Fleet
Fans are heralding these guys as the new Led Zeppelin. The problem is that they sound EXACTLY like Led Zeppelin. It's okay to be influenced by a band, but when you model your sound entirely off of theirs, you may as well be a cover band.