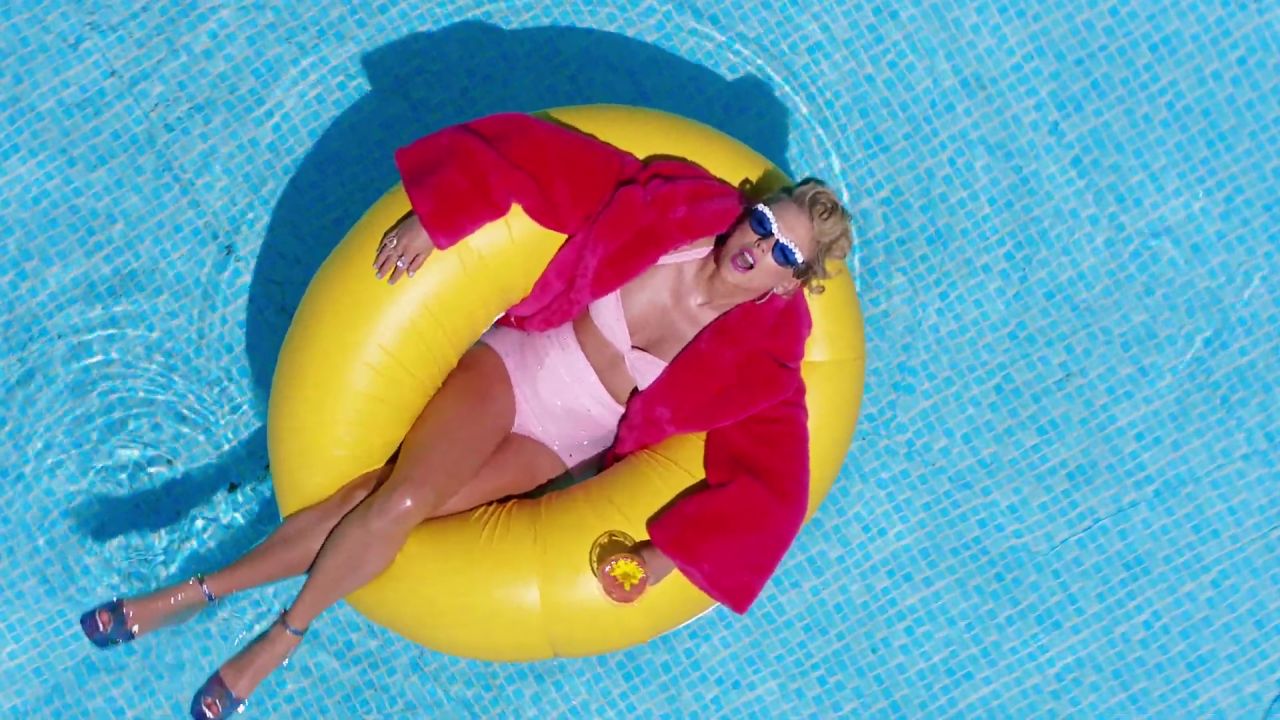 'Don't Go (Riding Down The Cosmic Drain)' – Syrup, Go On


Gold Coast band Syrup, Go On are one of the most exciting bands I've heard in a while. They're not doing anything particularly new, but they're ticking all the boxes for me – the music video is stylish, the guitars are groovy and layered, the male/female vocal harmonies are catchy and there's plenty of reverb to give it that dreamy finish (but not so much that the detail is drowned out). The lyrics are also motivational without being syrupy (which I expected, given the band name). Fans of this track can check out their new album
here
.
'Did It Again' – Warming


I had to double-check this was the same artist that I
featured a few weeks ago
. That last single had a distinct synthpop flavour. This track leans towards a more Pixies-esque vibe with it's twangy guitars and even some screaming in the chorus. It's a very fun track and the video is equally hilarious and disturbing (the singer hired two professional boxers to take turns in punching him before editing them out, so it looks like he's getting beaten up my the invisible man).
'Black is the Colour' – Membranes


Post-punk veterans Membranes deliver wailing vocals and dissonant guitars that build up over five minutes to an epic climax. The main bass riff is utterly hypnotic and almost gives the song a surf rock feel. Meanwhile, the video is a complete trip, featuring an animated psychedelic calavera singing along surrounded by video footage of morbid church statues.
'Out Your Mind' – Unkle Festa


Knife crime is a growing problem in the UK, with 40,147 cases in London last year alone. Unkle Festa's new single 'Out Your Mind' confronts this topic, featuring sharp lyrics and a viciously fast flow. I've heard a few UK rappers challenge knife crime in the past, but this track has true urgency and feels like the anthem we need right now.
Moving onto some more familiar names – Drake has released
two new singles this week
. 'Omerta' is my favourite of the two and it's all bars, no hooks. Usually directionless songs like this do nothing for me (it was my main
complaint with Scorpion
), but I'm loving the mafia-theme of this track and the allusions to his personal life. There seems to be even be a veiled jab at Pusha T here. I'm not sure opening up that beef 377 days later is a good idea, given
what happened last time
. R.I.P. Drake. I have my popcorn at the ready.
'You Need To Calm Down' - Taylor Swift

At first I was indifferent, then I hated this song, and now I think I love it. Taylor Swift is back to fighting the flack from her critics – but this time she's got just the right balance of sass and innocence. The '
shade never made anyone less gay
' line feels like it may have just been shoehorned in there to fit in with gay pride month, but I don't see how
some people are reaching the conclusion that it's homophobic
(is mentioning the word 'gay' homophobic now?). Meanwhile, the chorus has burrowed into my brain and the gaudy synths have grown on me. All in all, it's a fun and positive little pop song about ignoring your haters (much like 'Shake It Off') and if that somehow angers you, well, you need to calm down.