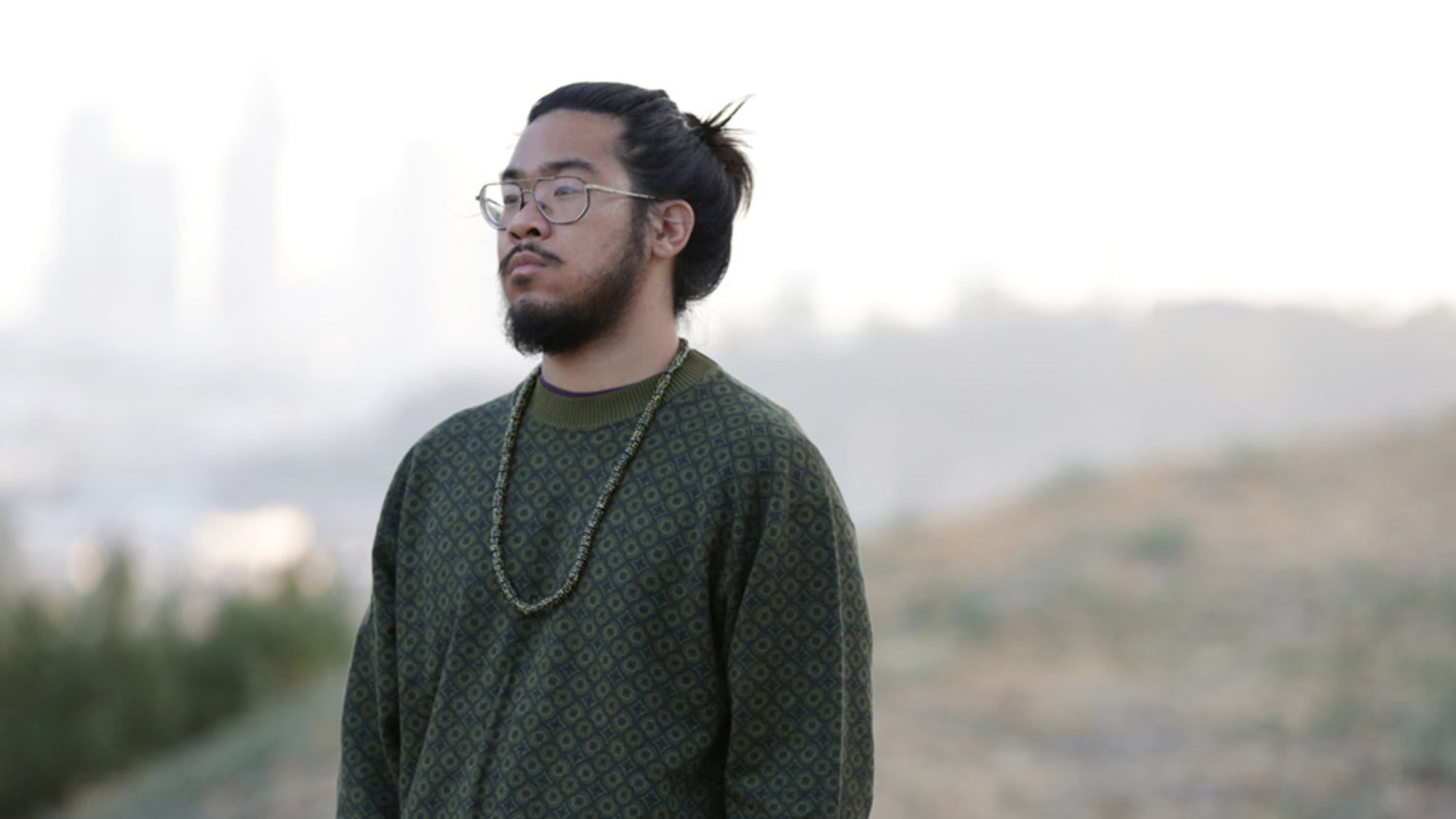 This week, it's a mix of groovy synthpop jams, energetic rock anthems and annoying track titles.
THE BEST:
'Duo' – Sam Gellaitry
Sam Gellaitry is only 24 and has already had quite a long and impressive musical career. At the age of 15, he was uploading groundbreaking jittery trap tunes to Soundcloud and amassing quite a following (check out 'Grot' and 'Paper' and have your mind blown). He now seems to be taking a synthpop direction - and apparently he can SING??? Those falsettos have Earth Wind and Fire vibes and I love how he's allowed his Scottish accent to poke through. The production meanwhile is deliciously groovy.
'Slowdance' – Mndsgn
Every track that LA singer/producer Mndsgn crafts is so ridiculously smooth – even when it's in a 7/4 time signature like this one. The slinky bass riff and sighed-out vocal delivery bring a soothingness to the shuffling drums.
'Heart to Heart' – Fiddlehead
Boston post-hardcore group Fiddlehead have announced an upcoming album titled Between The Richness, and this is the second single from it. There's some absolutely ballistic drumming going on in it and the chorus is a belter.
'The Night Away' – Dada Pop
Dada Pop's sound is a mixture of satirical 'dadaist' lyrics and groovy 'poppy' production. Layers of glossy synths and digital percussion (including some prominent clickety clapping sounds) create a hypnotic rhythm over which Noah Gold and Urban Ghost take turns to deliver comically cynical and funky sprechgesang. According to the duo, 'It is a song about aiming for the truth and revelation and yet being pulled pack to earth by reality, and details how people will drown themselves in distraction to avoid facing the struggle of their everyday lives'.
'I WANNA DIE BUT I CAN'T (CUZ I GOTTA KEEP LIVING)' – Pronoun
I hate this obnoxious track title. I want to punch it. It is possible to punch a track title? It reminds me of something The 1975 would come up with. Fortunately, the song itself redeems it. It's a slick indie rock anthem with a driving bassline and cool breathy vocals, topped off with a catchy chorus. Pronoun's upcoming EP is going to be titled OMG I MADE IT and will contain a selection of ALL CAPS track titles.
THE WORST:
'MMMOOOAAAAAYAYA' – Illuminati Hotties
This track title is somehow worse that the one above. In this case, the song doesn't even make up for it. The dissonant riff and goofy vocals feel like they ought to be up my street, but there's something so Bart Simpson-ish about the delivery that the whole thing just annoys me.