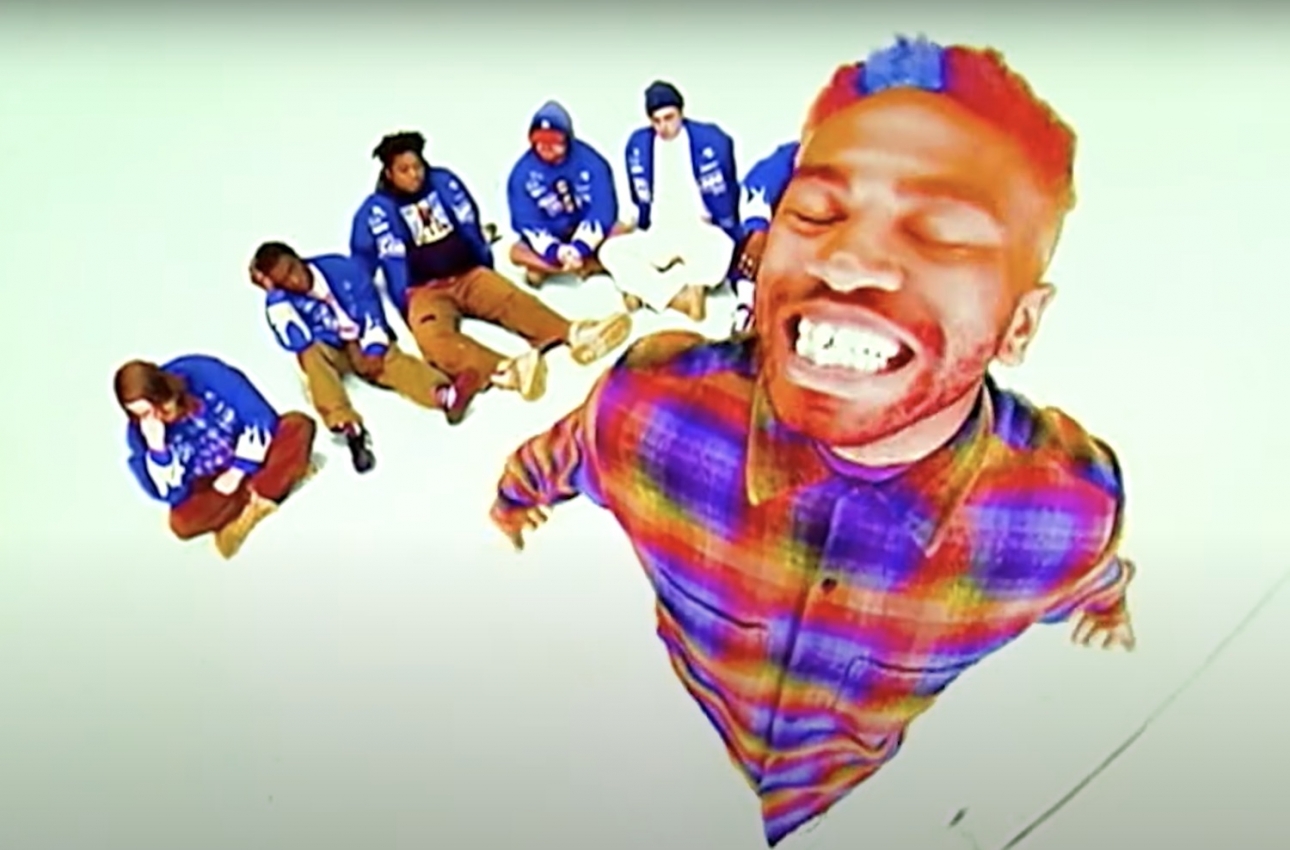 Gojira continue to confront environmental issues and Brockhampton continue to deliver wacky videos
THE BEST:
'Amazonia' – Gojira
French metal band Gojira have tackled environmental themes throughout their career. However, they've never sounded as desperate and as direct as they do on 'Amazonia', which is about the destruction of the Amazon rainforest: 'the greatest miracle/is burning to the ground'. Incorporated into the heavy riff-work are Sepultura-like tribal sounds (I particularly like the boing boing boing sound that opens the track). The result is a mean and green banger. Or should I say a 'boinger'? 'Une boigner' seeing as they're French? I'll just stop now…
'AN ITERATION' - The Armed
Detroit rock band The Armed serve up another euphoric and noisy track from their upcoming album ULTRAPOP. I particularly like the lyrics, which include playful references such as 'blue collar emulation' and 'working class porn'. The video features a voiceover from Solid Snake actor, David Hayter, and sees Armed member Dan Greene coming to the solipsistic realisation that The Armed is a figment of his imagination. A disorienting freakout montage follows (SEIZURE WARNING).
'Lovesick' – Alice Phoebe Lou
Now for something a bit on the softer side. South African singer songwriter Alice Phoebe Lou delivers this bittersweet track about unrequited love. The subject matter and the sound have both been done before (it's very 70s), but as always Alice is able to inject so much emotion into her performance that it doesn't matter, plus I'm a sucker for major 7th chords.
'Wave Goodbye' – LXT
This funky and feelgood tune is the work of London-based artist LXT. The glossy production gives me Disclosure/Kaytranada vibes and it's got a super-catchy chorus. To top it off, it's also got a pretty good lyrical message: 'you can be the most aesthetically pleasing human in the world, but if your attitude stinks, your times up'.
'Buzzcut' – Brockhampton ft. Danny Brown
Alt hip hop 'boy band' Brockhampton have teamed up with squawking rapper Danny Brown for this new energetic single 'Buzzcut'. The song itself is pretty crazy, although nowhere near as crazy as the video, in which Danny Brown climbs out of Joba's mouth and terrorises the other group members.
THE WORST:
'The Men Who Rule The World' – Garbage
20 years after writing the theme tune to The World Is Not Enough, alt rock band Garbage are still singing about people ruling the world. This is a very different kind of track however – it's got semi-dissonant riffs, fruit machine sound effects and lots of f-bombs. The track wants to be edgy, but kinda ends up sounding a bit tacky. *insert pun about the band sounding like garbage*