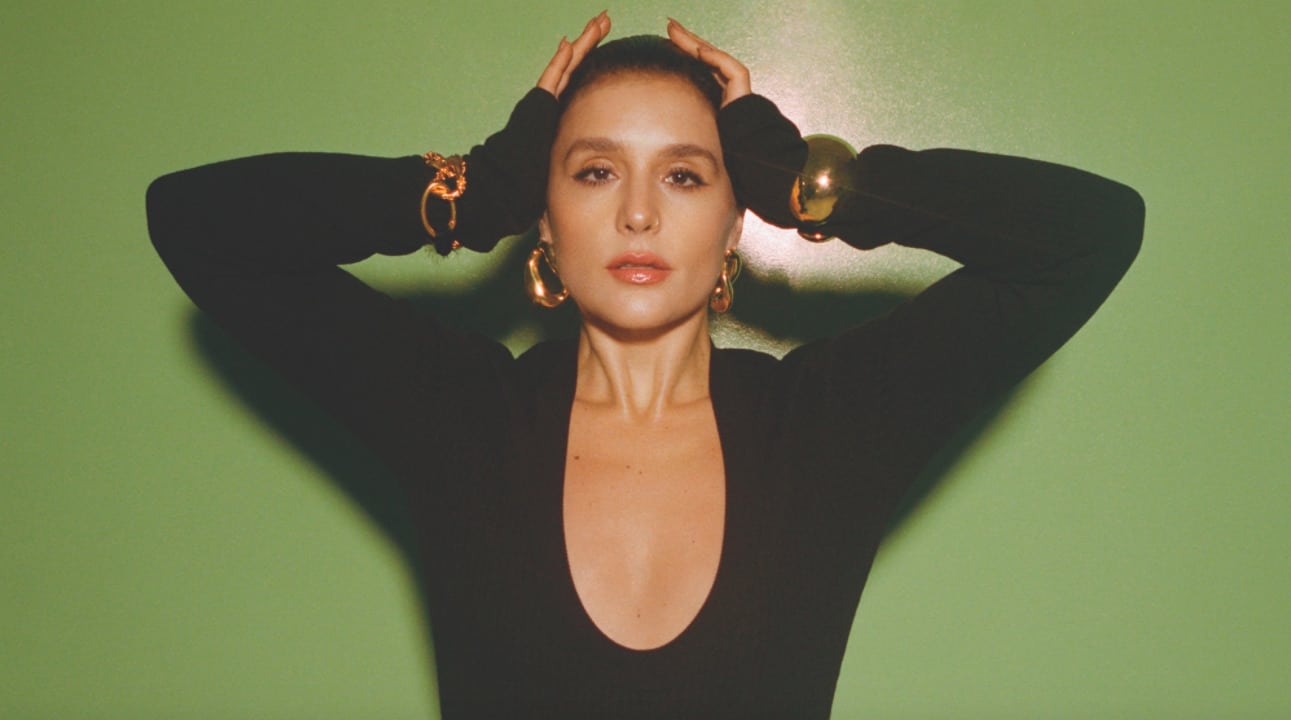 NO WORST TRACKS THIS WEEK. There's been so much good music released in the last 7 days that I could barely keep up with it all. STOP RELEASING ALL THIS GOOD MUSIC! Here are some of the tracks that stood out the most.
'Slow' - black midi
UK noise rockers black midi have dropped this new wild single from their upcoming album Cavalcade. It's a proggy and jazzy assault of jittery guitar riffs, dynamic drumming and skittish saxophone. The only 'slow' thing about it is the vocals, which seem to hang sleepily in the background, lulling the listener through the chaotic instrumental vortex. It's a total adventure that keeps you guessing at every turn as to where it's going to go. A trippy video accompanies it, which was apparently partially created by AI.
'Pamphlets' – Squid
A new black midi track AND a new Squid track in one week??? The UK rock scene is spoiling us with these loopy guitar tracks. 'Pamphlets' happens to be an eight minute song about someone being too scared to go outside because their letterbox is being flooded by right-wing propaganda pamphlets. Instrumentally, it's one of the more straightforward tracks we've heard from Squid's upcoming album – the semi-dissonant guitars and cartoonishly bellowed vocals are still pretty bonkers, but the racing drum beat is pretty steady. It suggests the fact that the stream of pamphlets is never-ending. Like that scene from the first Harry Potter movie, but instead of Hogwarts letters it's Tommy Robinson flyers.
'Please' - Jessie Ware
I've only recently got around to listening to Jessie Ware's 2020 album What's Your Pleasure?. It's got some pretty fantastic dance-pop bangers on it. This new track 'Please' is set to appear on a deluxe version of What's Your Pleasure?. It's a similarly glossy tune in which Jessie lays hook after hook over a groovy house beat.
'All My Metaphors' – Shiloh Mae
'All My Metaphors' sees Bay Area singer-songwriter Shiloh Mae reflecting on how all her songwriting metaphors revolve around water and thunderstorms, and the inner turmoil this could possibly represent. Swirls of reverb-soaked guitar carry the track along. As you might expect, it features an array of sea and storm inspired metaphors. STREAM the track above. DIVE in. Let the music WASH over you. Okay, okay, I'll stop…
'LISOLEIL' – Malone The Chemist
I'm loving how creative and dynamic this Ontario rapper's delivery is. He seems to switch effortlessly from slow and lethargic to tight and choppy. Malone has stated that JID was a big influence on this track, which I can definitely hear in his tone of voice. The reversed pianos and long drones of sub-bass making up the beat meanwhile perfectly compliment the constantly morphing vocal delivery – the whole thing has a slightly woozy feel to it.
'Cowboys' - Slayyyter
LA pop singer Slayyyter takes a break from glitchy hyperpop production in favour of fuzzy guitars on this new track 'Cowboys'. It kind of sounds like a poppier version of something Sleigh Bells might come out with and I'm digging it. The hook is ridiculously catchy and there are lots of fun cowboy lyrical references thrown in. A Western-themed video accompanies it featuring Slayyyter dressed in an array of eye-poppingly racy outfits.