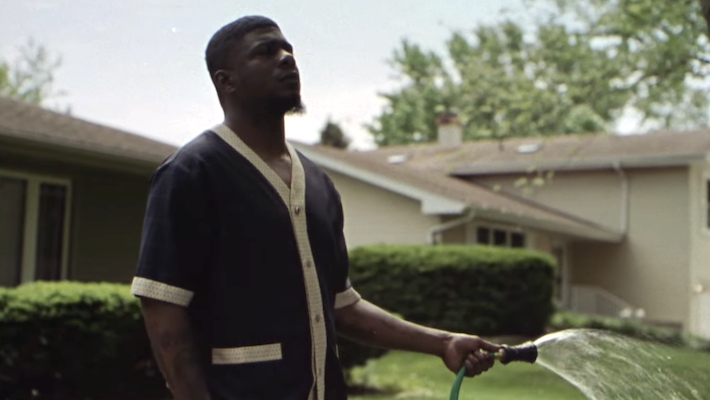 Hip hop seems to finally be picking up this year – the new Mick Jenkins and Isaiah Rashad singles are fantastic! On the rock scene, Wooze are the new weird band to watch. Meanwhile, Gabrielle Sey and Dexter Dine deliver some experimental genre-meddling gems.
THE BEST:
'Truffles' – Mick Jenkins
I struggle to keep up with Mick Jenkins output, but whenever I do give him a listen I'm almost always impressed. This latest single 'Truffles' has some pretty quirky flows and a mesmerizingly moody beat. There's also some interesting racial commentary going on – both in the lyrics and the unsettling video (which gives me 'Black Hole Sun' vibes). As the Chicago rapper explains: 'It's a statement that can be heard about black people of all walks especially when doing something unconventional in white spaces. As complex as Fred Hampton, or as simple as moving into a nice neighbourhood, we can always be viewed 'as n**gas making trouble''.
'Headshots (4r da Locals)' – Isaiah Rashad
Chattanooga rapper Isaiah Rashad is planning to release a new album this year. The last time he dropped an album was back in 2016 when he released The Sun's Tirade. This new single seems to be channelling a similarly hypnotic and woozy vibe with a little more of a Kendrick flavour. The hazy beat is gorgeous and the hook is already firmly in my head.
'Witchslap IOU' – WOOZE
This is my first encounter with balmy British/Korean rock duo WOOZE. Their new single is titled 'Witchslap IOU' and it most definitely slaps. It features 80s-flavoured crooned vocals over some groovy angular riffage. It's both experimental and infectious and I absolutely need to hear more of it (thankfully an EP titled Get Me To A Nunnery is on the way!).
'Patterns' – Gabrielle Sey
'Patterns' manages to pack a lot into its three-minute runtime. The track is a frenetic mix of r&b and afrobeat that is constantly morphing – Gabrielle's dynamic vocals weave their way through a maze of bustling percussion and groovy bass licks, occasionally throwing in vocal effects and harmonies. And just when you think it couldn't chuck in any more surprises, it drifts into a beautiful reverb-soaked acoustic passage. The lyrics are about the doubts and complexities that come with maturity. In a way, the whole track is a great metaphor for adult life – it's chaotic and unpredictable, but somehow it all comes together. The UK singer-songwriter has a new EP on the way titled Vapour.
'Blood Lily' – Dexter Dine
This new track from Brooklyn-based artist Dexter Dine is a wonderfully weird mixture of sounds. It opens with ambient synths and a simple bass riff which then gives way to Leslie-effect vocals over aggressive marching band drum rolls. Acoustic guitars then enter the mix with warped vocals on top. It's all very bizarre, but oddly gripping. I half-expected something terrifying to happen. The track comes off of Dexter Dine's new album Globe.
THE WORST:
'White History Month' – Forgiato Blow & J360
The beat is way too compressed and the auto-tune is ugly. And let's not even get into the subject matter of the song (apparently MAGA rap is now a thing :/).