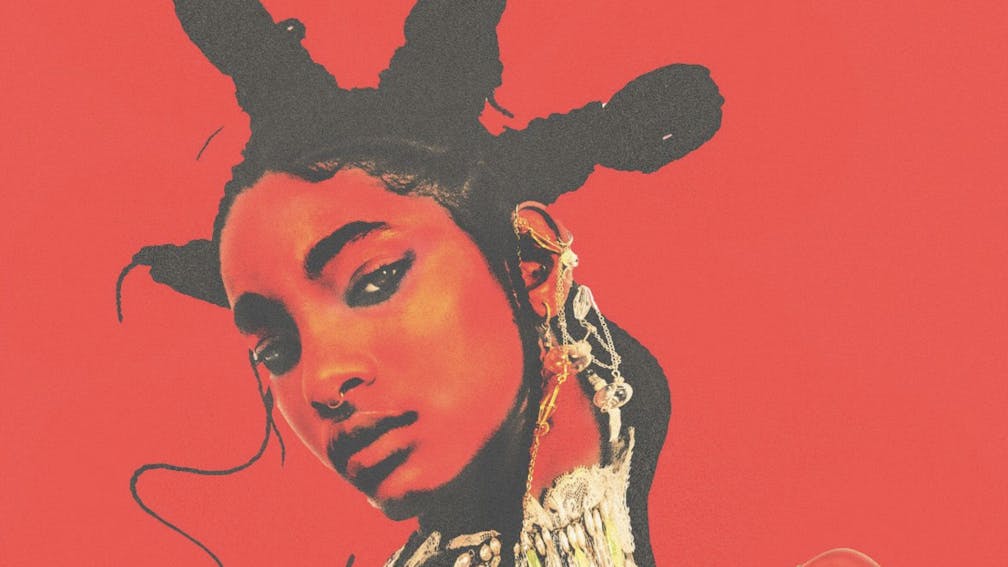 Turn the footy off, take a seat on your Ikea Pride-themed couch, lock your doors (Bill Cosby is on the loose!) and get your headphones on – it's time for the best and worst new tracks from this wild week. There are some awesome new rock tracks from Nerves, Muscle Vest and WILLOW (that's Will Smith's daughter. Yes, she's now making rock music). Graver Ekow meanwhile return with an enjoyably loopy hip hop single and Snoh Aalegra delivers some super-smooth Sade-style pop.
THE BEST:
'Lipstick' – WILLOW
While it's hard not to dismiss Willow Smith as a narcissistic brat because of some of the shit she's said in the past (and her brother Jaden too), she does seem to be a capable musician who is willing to take risks. This year, she's decided to veer away from r&b in favour of a rock direction. The Whip-My-Hair singer's poppy voice sounds surprisingly badass over the top of those blasts of guitars and pounding drums.
'Creepy Crawlie' – Muscle Vest
Muscle Vest describe themselves as a 'loud band from London'. Their latest single 'Creepy Crawlie' is a blisteringly noisy track made up of passionately screeched vocals over layered dissonant riffs. It's complete utter fucking chaos and I love it. The track comes off their new EP Live Laugh Loathe (what a cracking title).
'Leigue' – Nerves
This new single 'Leigue' is the work of West-Irish post-punk band Nerves. It slowly judders along like a minecart ride into hell. Groovy bass and thudding percussion propel the song along while reverb-doused wailing guitars provide an eerie atmosphere. The tortured vocals, which alternate between semi-spoken-singing and welping yells, add an extra sense of anxiety.
'Master Communicator' – Graver Ekow
At the beginning, I thought this was going to be some old-skool-flavoured Beastie-Boys-style track, but it swiftly morphs into a dizzying EDM-rap rollercoaster, constantly building and dropping with the arrival of each new verse. It's completely different to 'Bag Raps', the last track I featured from this duo, and yet equally creative.
'LOST YOU' - Snoh aalegra
Snoh Aalegra is a singer from Sweden whose sound and aesthetic definitely borrows heavily from Sade. Despite the obvious influences, it's quite hard not to be hypnotised by this song. Her emotive voice combined with those warped synths are absolutely gorgeous.
THE WORST
'Call of Duty' – DAMU UP ft. Fivio Foreign
This is the kind of stuff 14 year old gamers rap about.