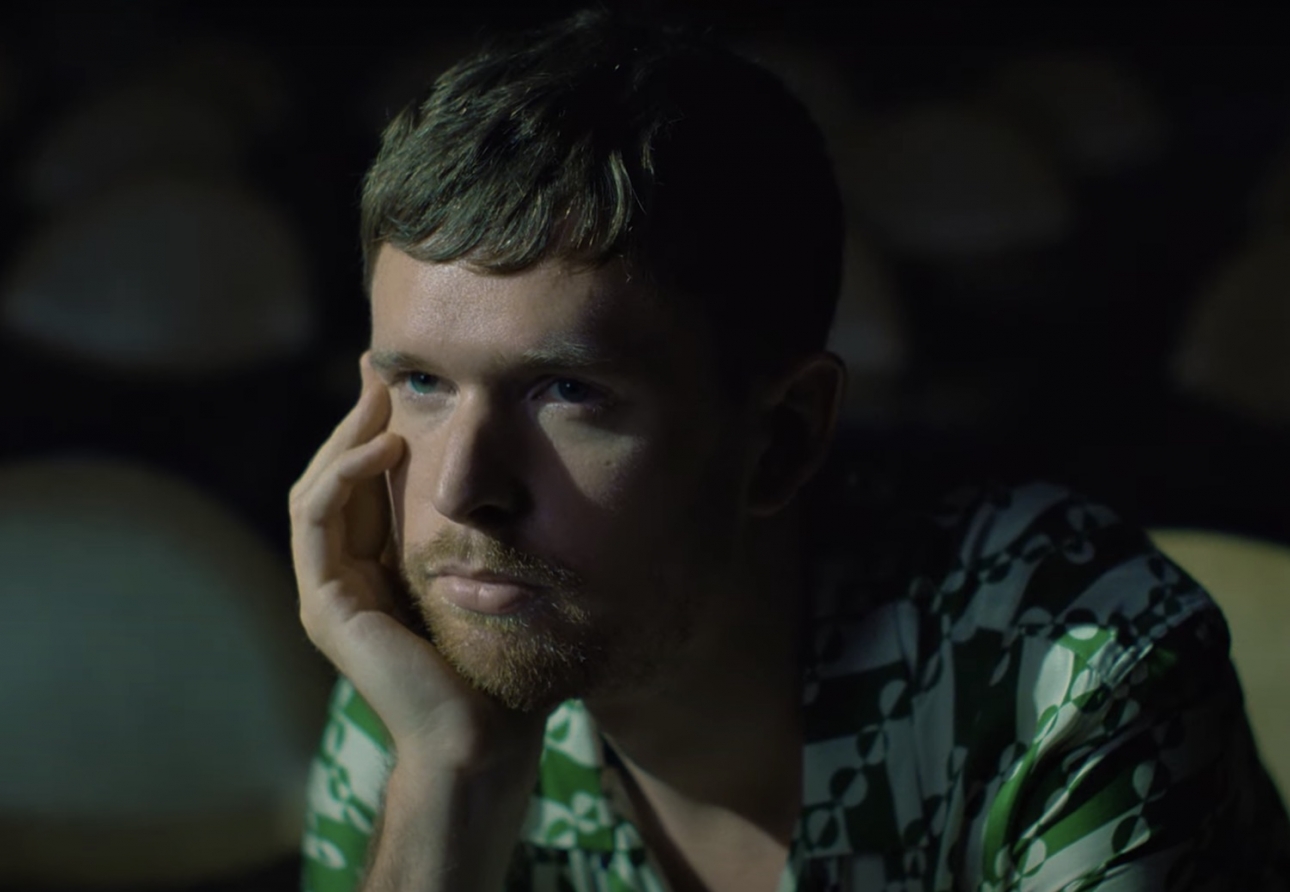 The new James Blake track is fantastic! Also new songs from Valley Palace, Honeywhip, Monet's Pond, KING WOMAN and The Dee Gees.
THE BEST:
'Say What You Will' – James Blake
'Say What You Will' is a doleful ballad about losing relevancy. It features a depressing and equally hilarious video in which James Blake is forced to witness producer/singer FINNEAS outshine him in every conceivable way (the scene at the urinal is particularly chuckle-inducing). Blake's vocal performance on the track is incredibly passionate, starting off soft and dejected before transforming into a pained wail. In fact, he sounds like a singer at the top of his game, which is beautifully ironic given the song theme. A new album from James Blake titled Friends That Break Your Heart is set to drop this year.
'Friend' – Valley Palace
Valley Palace is the project of Fresno singer/songwriter Nathan Taylor. His latest single 'Friend' is an absolute blast – I can't get enough of those bright bouncy guitars. The lyrics seem to be about learning to love oneself and be true to oneself, featuring lines that are both self-deprecating and content like: 'I don't show up on the guest list/ It's okay I'm unimpressive' (there's a lot of self-deprecation going on this week). With its retro vibe and visual aesthetic, it reminds me a bit of Boy Pablo's style of indie pop, but more upbeat.
'Georgia Peach' – Honeywhip
Continuing in the same indie-pop-with-chorus-slathered-guitars direction, we have this new exciting track titled 'Georgia Peach' from LA duo Honeywhip. It's driven along by a slow funky bass riff and sports an addictive 'ooh-ooh-ooh-eeh-ooooh-ooooh' hook. It's a great summer anthem for chilling in the sun to (although it's currently raining here).
'Floating In Air' – Monet's Pond
'Floating In Air' is the debut single from Brisbane dreampop/psych rock outfit Monet's Pond. It combines groovy psychedelic guitars and synths with ghostly soaring vocals to make the listener feel as if they're, well, floating in air. It's uplifting but also slightly ethereal.
'Boghz' – KING WOMAN
After all the happy tracks this week, I was craving something dark and heavy. This track from metal band KING WOMAN certainly satisfied my craving. Just wait until those sludgy distorted guitars kick in – they're deliciously evil. I also really love the contrast between the verses and chorus in which singer Esfandiari switches from graceful singing/whispering to harsh yelling. The track comes off of KING WOMAN's brand new album Celestial Blues.
THE WORST:
'You Should Be Dancing' – The Dee Gees
The Foo Fighters have rebranded themselves as a Bee Gees tribute band. Their last record saw them taking a groovier direction, but I wasn't expecting this to be the next evolution. As cover songs go, it's pretty pedestrian. They don't do anything new with it. It's practically Grohl doing karaoke. It's a pass from me.