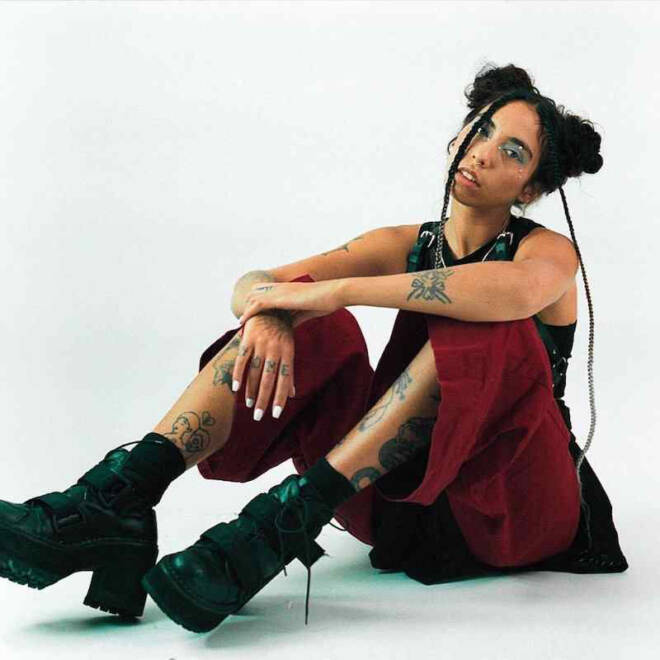 Quite a lot has happened in the world of music in the last week. Nirvana have been sued by the Nevermind baby. Kanye (or should I call him Ye) has finally dropped his new album Donda. There have also been so many new singles. This week's roundup contains new tracks from James Blake, Lone, Disclosure, Indigo De Souza and In-Sides. It's three days later than usual, because I'm a disorganised mess.
THE BEST:
'Life Is Not The Same' – James Blake
James Blake's last album was a little too upbeat for my liking. I'm glad he's now returned to his former lugubrious self (at the same time, I do hope that these sad songs aren't reflection of his mental state). Previous single 'Say What You Will' was beautifully bleak, and so is this new single 'Life Is Not The Same'. The vocals sound absolutely haunting and the production (co-produced by Joji) is absolutely gorgeous.
'Mouth of God' – Lone
'Mouth of God' is the typically divine music I've come to know and love from Lone. It opens with some rapid-fire techno bass and echoey 808 cowbell over hectic breakbeat percussion. You just know its all building up to some signature heavenly synths, and the track doesn't disappoint – 0.55 is like watching a beam of sunlight crack through an overcast cloudy sky. The tremolo effect gives it a real shimmer. The track then dives back into moody frantic breakbeat with those shimmering synths continuing to break through occasionally. Another fantastic taster from his new album Always Inside Your Head.
'Another Level' – Disclosure
This bubbly banger comes off of Disclosure's surprise new EP Never Enough. With its punchy percussion and glossy synth stabs, it reminds me of some of the Lawrence brothers' early pre-Settle work. I wouldn't say that they've taken things to 'another level', but its definitely a satisfying return to their roots.
'Real Pain' – Indigo De Souza
This track is a release of pure emotional agony. North Carolina singer-songwriter Indigo De Souza whimpers out each line with a sense of longing. Just when you think it couldn't get any more anguished, it then transitions into harrowing section of tortured screams. It's not an easy listen, but pretty compelling as an artistic statement. The track comes off of her new album The Shape You Take.
'Losing Game' – In-Sides
Bay area band In-Sides deliver this new track 'Losing Game', which manages to be both soothing and unnerving. While the soft vocals have a comforting tone to them, the lyrics seem to be about constantly failing to learn the same lessons. The psychedelic guitar melodies meanwhile alternate between being fairly conventional and eerily off-kilter – you're never quite sure if the track is going to venture off into complete dissonance.
THE WORST:
'Red Dress' – Sarah Brand
'She's got the voice of an angel, if the angel was biblically accurate'. That YouTube comment absolutely killed me. This track has been going viral for a while, and I thought I ought to finally check it out. I'm pretty impressed by just how off-key it is. I can't even tell what the vocal melody is supposed to be. Perhaps its avant-garde?