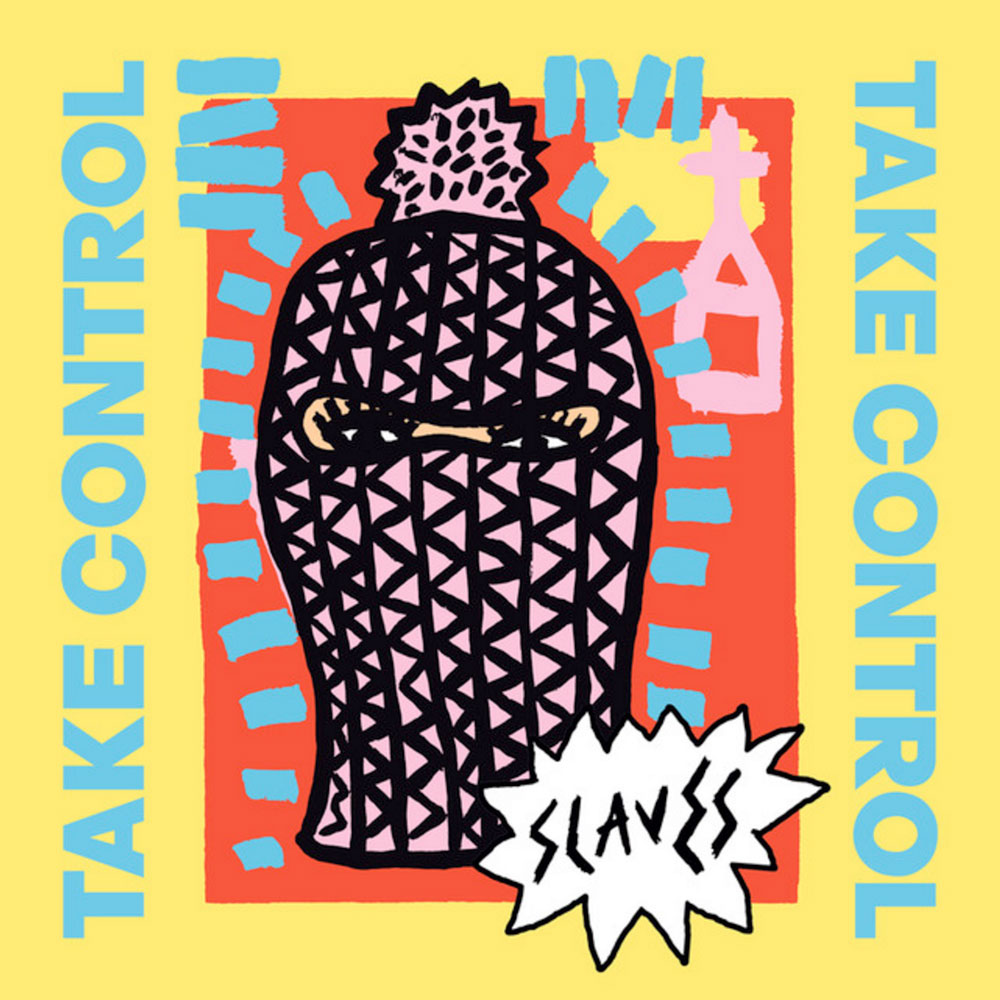 What kind of punk band collaborates with Chase and Status? Bloody sellouts! What next – trap beats and a Nicki Minaj feature?
Thankfully, much to my relief, the Tunbridge Wells duo's new album refrains from 808 bangers and pop guests. In fact, if anything, Slaves have excitingly gone more punk – leaving off the Chase and Status collaboration much for the better, and injecting their existing garage rock sound with an extra shot of adrenaline.
The anger has been upped. They sound angrier than a constipated bear with haemorrhoids. Angrier than my ex when she screwed up her eyeliner. Angrier than me when I screw up my eyeliner. The guitars have the rawness of a festival tent and the drums border on distortion, slovenly singer Isaac Holman meanwhile screaming his lungs out on a good portion of the tracks, a step up from the Cockney-inflected yelling of Are You Satisfied?.
Indeed, none of the choruses have the same anthemic quality of a previous hit like 'Cheer up London', but there is something newly satisfying about the sheer unrestrained viscera of some of the screeched hooks like 'spit it ouuuut!' and 'Taaaake! Controoool!'.
And there's even more humour this time around, a bonus to anyone, unless you're a Vulcan or Madonna. 'People That You Meet' shows off Isaac's comical Ian-Dury-esque storytelling ability, the second verse opening with 'I walked into a sex shop/ the lady had a beard', Isaac also staunchly claiming Mike D now works for him later in the track. 'Fuck the hi-hat' meanwhile is a forty-five second jam, the theme of which is in the title.
There are even some brief 'experimentations' on the record here and there that show that the boys can employ musical prowess when they want to. Featuring aforementioned Mike D, 'Consumed or Consumed' sees Isaac rapping alongside the ex-Beastie-Boy over menacing guitars. 'Steer Clear' meanwhile is a New Wave flavoured single featuring Baxter Dury (son of a aforementioned Ian Dury).
Of course, it is bluesy, shouty punk where Slaves flourish and some the experimentations, particularly towards the back-end of the album, don't always pay off. The duo try to wind things down with slow druggy electropop requiem 'STD's and PHD's', but it just feels like a pandering and directionless snorefest (the incorrect use of apostrophes in the song title also bugs me). Similar is 'Angelica', which just sound like Slaves trying to be Jamie T, whist also feeling slightly meandering.
Slowjams aside however, the rest of the album is all highlights. Even if it doesn't have the same immediacy as its predecessor, the group haven't become slaves to the music industry, continuing to sound as unpretty and unpolished as ever. Just don't collaborate with Chase and Status again – you had me worried!
TRACK TASTER: