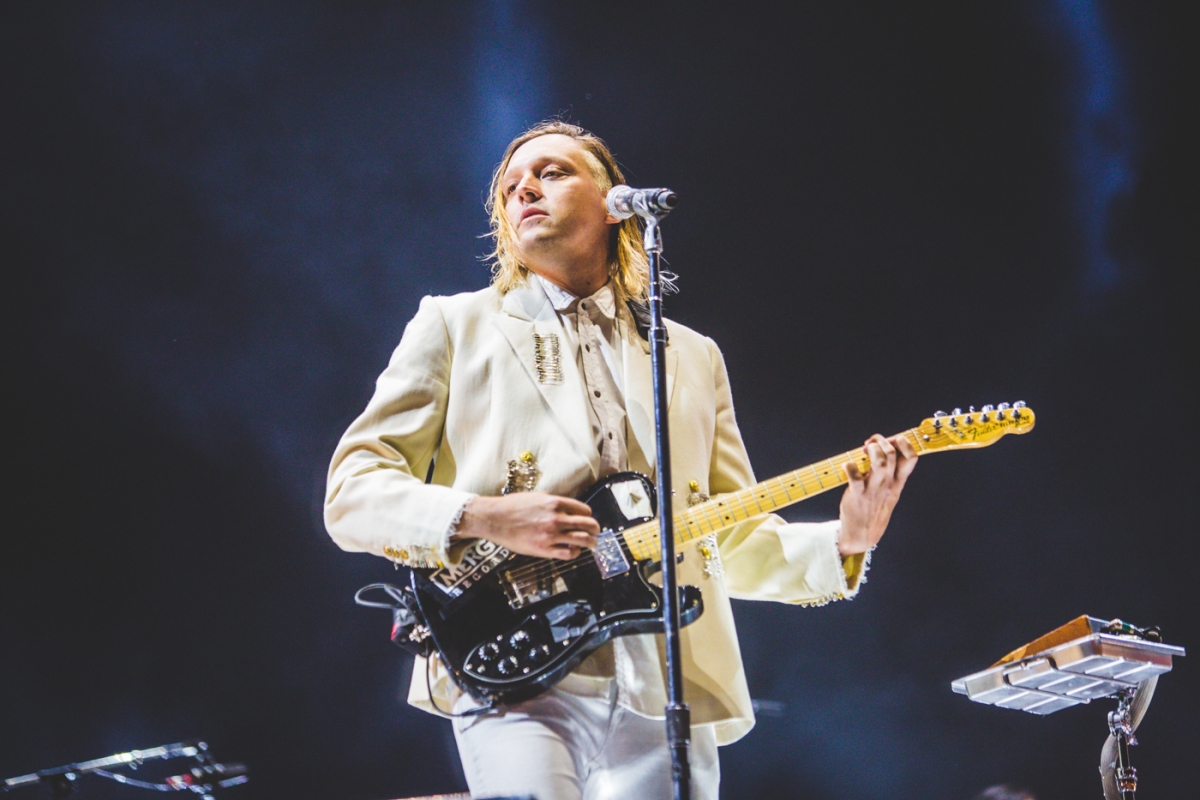 As the world wishes bye bye to Obama, musicians worldwide anxiously look towards a future with Trump as president. For those wondering where the new Gorillaz track is – I'm still on the fence with it, but those that haven't heard it ought to give it a listen
here
.
THE BEST:
'Oh Yeah' – Dutch Uncles
Band name of the week. Sporting groovy basslines and shiny synths, this UK indie pop group come through with a feelgood eighties vibe, whilst spicing things up with a touch of progginess.
'Painting Of Skeletal Goats Grinding their Teeth Across The Sky' – Imelda Marcos
Track title of the week. Clanging harmonics and druggy slide guitar make for some percussive instrumental noise rock. Think Primus notched up a gear. Fans should definitely check out the Chicago duo's
new album
, which is full of similar innovative guitar clanking (it's all fairly challenging stuff though, so Maroon 5 fans steer clear).
'Land of the Free' - Joey Bada$$

Today is both Inauguration Day and Joey's birthday. It's also the one year anniversary of the Brooklyn rapper's debut album. Joey may be celebrating two of those events, but he's definitely commiserating the third: 'Sorry America but I will not be your soldier/ Obama just wasn't enough – I need more closure/ And Donald Trump is not equipped to take this country over'. Did I mention the production is phenomenal?
'I Give You Power' – Arcade Fire ft. Mavis Staples
'I give you power … and I take it away'. What an amazing protest statement that is. Long-time Arcade Fire fans seem to be divided over this new darker approach, instrumentally backed by some outlandish organ playing and grotesque guitars. Personally, I'm liking it more than their wishy-washy origins – as with Reflektor it's got some nice oomph to it. But whilst Reflektor got your shoulders moving, this kicks you in the gut.
'Nadie Salva' – Leandro Kalen
It's not often I feature Argentinian jazz fusion on this blog. This effortlessly smooth track proves I need to branch out more. Those that enjoy this should definitely give the rest of the artist's album a go, featuring some sexy jazz chords, slinky bass and intense percussion. Listen here on
Bandcamp
.
THE WORST:
'eNGLISH' - Maxime
So, apparently this dude paid for his song to become a Youtube ad and now it's gone viral with over thirteen million plays (I'm sure that number will have risen by the time you've read this). The man is a marketing genius, even if the song is clearly a joke. I HOPE.