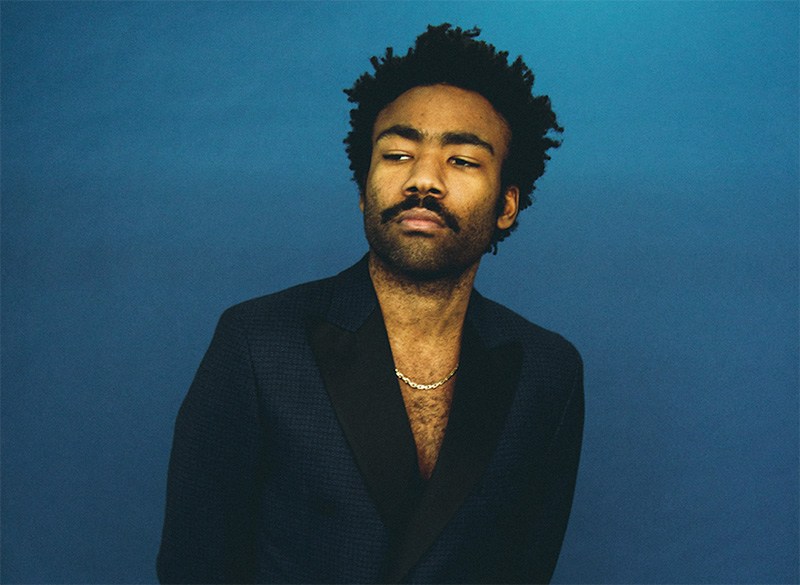 The new Childish Gambino track is giving me both 1990s and 2090s vibes.
THE BEST:
'Time' – Childish Gambino ft. Ariana Grande
I can't tell if 'Time' is a trip back in time or if it's ahead of its time. At its core, the track is a retro r&b ballad with a few gospel vocal harmonies and pianos thrown in. But layered over the top are an array of spacey effects and clunking percussion sounds that feel like they've been borrowed from the future. Ariana Grande features on the track, offering some vocal melodies similar to those found on
Sweetener
. I'm definitely digging it and can't wait to hear Childish Gambino's new album (
which is out now
– I haven't got round to listening to it yet).
'The Yankee And The Brave' - Run the Jewels
Hip hop superduo Run the Jewels have released two new singles in the last week. I still haven't decided how I feel about the
'ooh la la ah oui oui' hook on their recent second single
, but this first single 'The Yankee and The Brave' slaps harder than
Vasily Kamotsky
. Stuttering drums open the track like an old motorcycle starting up and Killer Mike wastes no time laying down some fierce staccato bars over the top. It's one of the most intense tracks I've heard from them - and they've got a lot of intense tracks already in their catalogue.
'Dreaming That I'm Not In Love' – Stay Lunar




Like a spaceship zooming through the cosmos, this new track by Bristol band Stay Lunar hurtles along, propelled by driving bass and a speeding drum beat, while swirling synths and dreamy vocals float on by. The result is both feverishly energetic and oddly relaxing and I can't think of any band to compare it to. Maybe if The War On Drugs were to start using synths and adopt a dreampop vocal style you'd end up with something similar. I definitely want to hear more.


'Two Minds' – Cayley Thomas
This track 'Two Minds' is, according to the singer herself, all about the negotiation and mental drama that the primitive part of the brain likes to produce when faced with a challenge. It's a retro-flavoured pop-rock song reminiscent of Fleetwood Mac, with a hypnotic bass riff and some rich flourishes of brass. The track is off the Edmonton singer-songwriter's upcoming album
How Else Can I Tell You?.
'Delete' – Magnetic Ghost



This new single from Minneapolis act Magnetic Ghost reminds me a lot of Radiohead (which is a comparison I tried to resist, because everyone gets compared to Radiohead). Well, at least the vocals do anyway. The production is a unique mix of acoustic guitar and rumbling ambient swells. It's very atmospheric. Magnetic Ghost have a new album out called
Pixels
, which you can stream
here
.
THE WORST:


'Point Em Out' - Phresher ft. A Boogie Wit Da Hoodie
The only lyrics I understood were the hook and that's only because of the subtitles. Also, shouldn't these guys and girls be socially distancing?