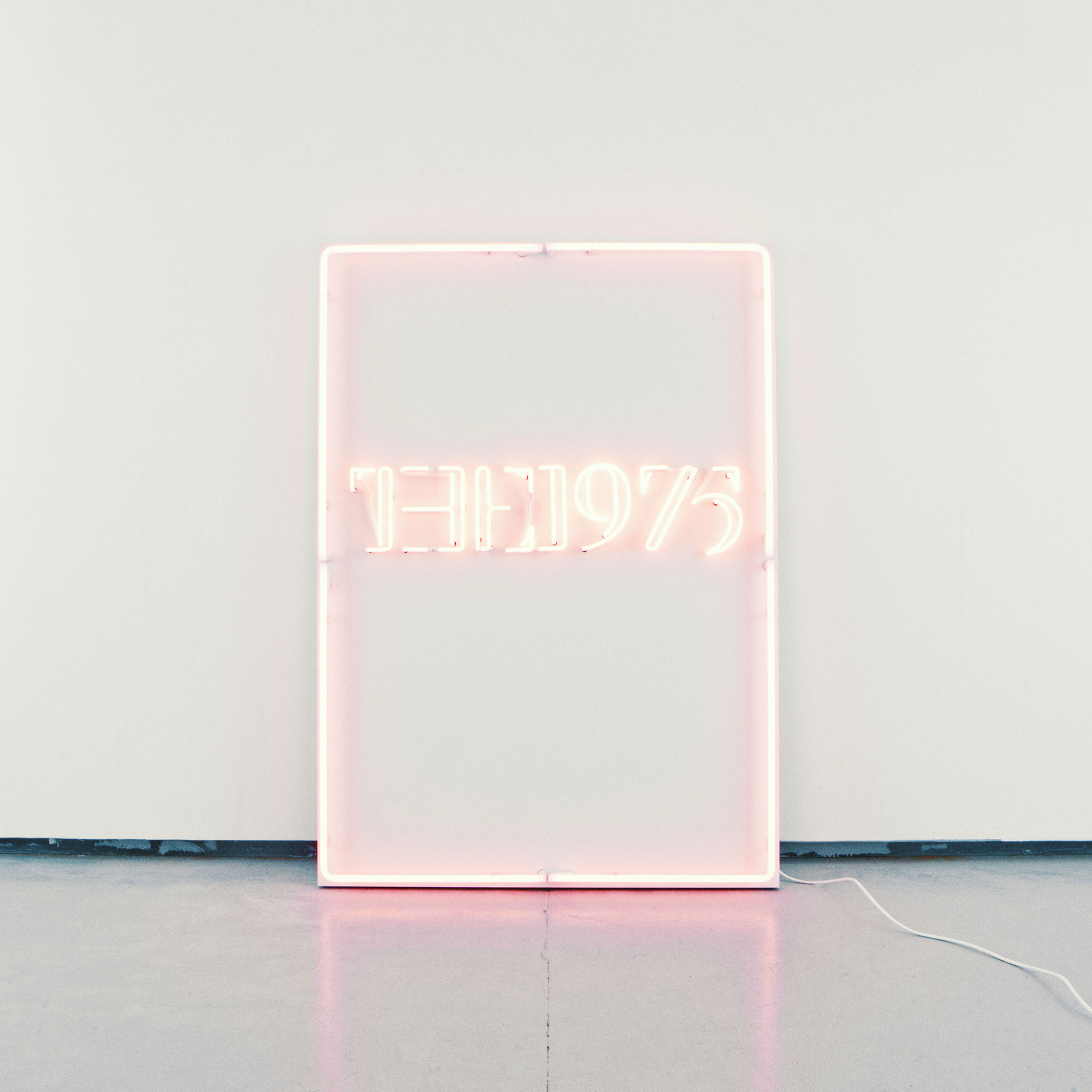 Rather impressively, UK rockers The 1975 play with almost every genre under the sun on this new sophomore LP. Even more impressively, they somehow manage to make it all exceedingly dull.
I had assumed this band were nothing more than One Direction with guitars. The nauseatingly mushy title of this album did nothing to convince me otherwise. A couple weeks ago, I decided to put my suspicions to the test and expose myself to the 1975 for the first time.
What a fool I'd been. Listening to 'Love Me' with it's INXS-inspired funk strums and punchy drums and spiritedly theatrical vocals, I realised that these dudes weren't a three-chord skinny-jeans-wearing boy band for lonely teenage girls. Sure, they sounded like they'd been ripped straight out of the eighties. And sure, the shirtless singer visually comes across like Harry Styles trying to impersonate Anthony Kiedis. But otherwise this was a groovy, catchy, slick piece of pop-rock.
I had broken my 1975 fast, taken my 1975 entry drug, popped my 1975 cherry, and now I was hooked. Why had I blindly dismissed them this whole time? Suddenly frothing at the mouth with excitement, I knew I had to hear more, and so I scrambled to The Pirate Bay iTunes and downloaded this shit.
I Like It When You Sleep, for You Are So Beautiful Yet So Unaware of It turns out to be a record just as lengthy as it's title, running over an hour. The marathon ahead doesn't seem too bad, given the album kicks off to such an encouraging and energetic start. The record's epic intro track is just enough of a teaser to give aforementioned funk jam 'Love Me' that extra oomph, followed by the equally groovy and infectious 'UGH!'.
After this, it swiftly and rather alarmingly becomes apparent that the album has burnt all its energy in the first ten minutes. Downbeat electro-ballad 'A Change of Heart' is the first glimpse of things to come. 'She's American', which comes directly after, briefly picks up the pace. But then it's all slowjams.
At first the band's experimentation with genre seems enough to spice things up – but then you realise there isn't much variation inside each track to keep the different flavours tantalising. 'Lostmyhead', the group's attempt at a shoegaze song, might have been more impactful if it were mixed correctly, but the guitars hang in the background instead of overwhelming the listener the way a shoegaze song should, and the lyrics are left entirely buried, encouraging nothing but clockwatching. 'Somebody Else' meanwhile aims to be a funky Weeknd-esqe I-Can't-Feel-My-Face pop anthem, but its bassline soon becomes tired, plodding on with no variation to it, encouraging nothing but yawning.
Me listening to this album
By the time the second half of the album comes along, it becomes genuinely hard to stay awake. 'The Sound' does its best to pick up the momentum, but it too drags on. Slapping myself and downing black coffees and peeling my eyelids back I eventually made it to the final track 'She Lays Down', which turns out to be the biggest tranquiliser of them all, the dreaded acoustic number. Snorting five lines of coke and gnawing my own arm off, I just about managed it. Myths exist of listeners making it through the bonus tracks. I refuse to believe them.
Clearly this album did not live up to my expectations. But this is not simply an issue of pacing. There are many other factors to blame. Firstly, Healy's vocals, which are lively on 'Love Me' and 'Ugh', decide to settle for a soft and soppy whining for the remainder of the album, a British-accented take on Justin Bieber.
It's ironic that Healy isn't a fan of the Biebs, criticising him for 'talking about nothingness' in an interview, when his lyrics are arguably just as uninspired, if not more vacuous. Most of the tracks here are love ballads made up of sentimental crap that sadly does prove the 1975 to be a band aimed at teenage girls as I originally feared. 'She's American' is probably the most creative song here, commenting wittily on how Americans think all British have bad teeth amongst other stereotypes. The rest are all generic love songs, all of which are made worse by how prim and mawkish they try to be. I actually hoped 'Please Be Naked' would be a naughty and raunchy sex anthem, but it instead turns out to be a soppy instrumental, the like's of which could easily accompany a sad romance movie. I mean, I get modern music is sometimes a little too sexually-obsessed, but The 1975 seemingly go out of their way to avoid the topic. Some forlorn female fans may adore their prudishness, maybe even believe it. Personally however, it makes me want to gag.
As already elucidated, I do like a couple tracks from this album – namely the upbeat openers 'Love Me' and 'Ugh!'. And there are some brief moments, mainly in the first half, that did tickle my eardrums – the shimmery instrumental and lyrics of 'She's American', the smoky sax solo of 'If I Believe You', the bouncy piano chords of 'The Sound'. However, the album's preference for soppy, prissily-sung slowjams seems to override their wild sense of creativity. The result is something unexpectedly drab.